Venezuelan opposition, security forces clash in anti-Maduro protestsAlexandra Ulmer
and
Girish Gupta
Reuters | Apr. 6, 2017 |
Caracas, Venezuela
Venezuelan opposition protesters and security officers clashed on Thursday as the country's fragmented opposition gained new impetus against a socialist government it blames for the country's social and economic collapse.

The demonstrations were sparked by Supreme Court action last week to assume control of the country's opposition-led congress in what demonstrators said was a lurch toward dictatorship.

While the widely condemned decision was quickly overturned, the opposition has stepped up street protests against President Nicolas Maduro, despite such demonstrations having achieved little in the past.




Thousands of people blocked a main Caracas highway on Thursday, chanting "Out with Maduro!" and "No more dictatorship!" and vowed to march to the office of the state ombudsman, the government's principal human rights advocate.

"The human rights advocate has to stop being the Socialist Party advocate!" opposition leader Henrique Capriles said in an online broadcast as he marched wearing a hat in the Venezuelan colors of yellow, red, and blue.

Security forces blocked the march, sparking clashes with dozens of masked youths in a scene repeated over and over again in the past 15 years in volatile Venezuela.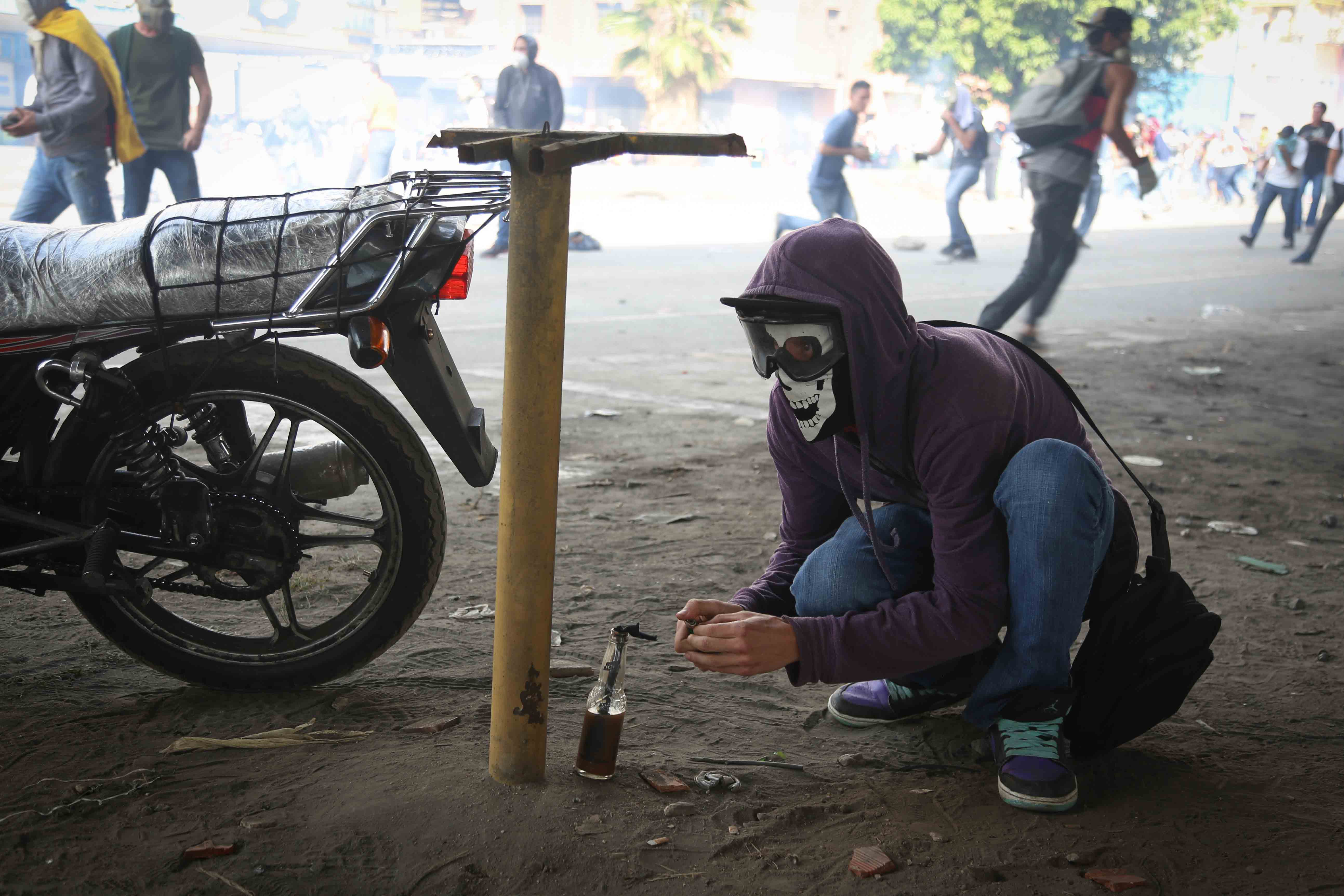 Photo: Girish Gupta


Protesters threw stones and petrol bombs while security officials fired tear gas and dispersed the crowds by mid-afternoon.

Demonstrators said they were more committed than ever and would take to the streets again.

On Monday, Maduro said public sector employees would have all of next week off, sparking criticism that he was trying to defuse street protests.

"This is a pivotal moment for Venezuela's future," said Jose Miguel Rodriguez, a 22 year-old student marching in Caracas.

"I see more bravery in the streets. People are more determined. We have to make more sacrifices. It's time to defend democracy and freedom."

The opposition is demanding the removal of seven Supreme Court justices who signed last week's decision. Maduro critics accuse the government of stalling elections for state governors, which polls suggest would not go well for the ruling Socialists.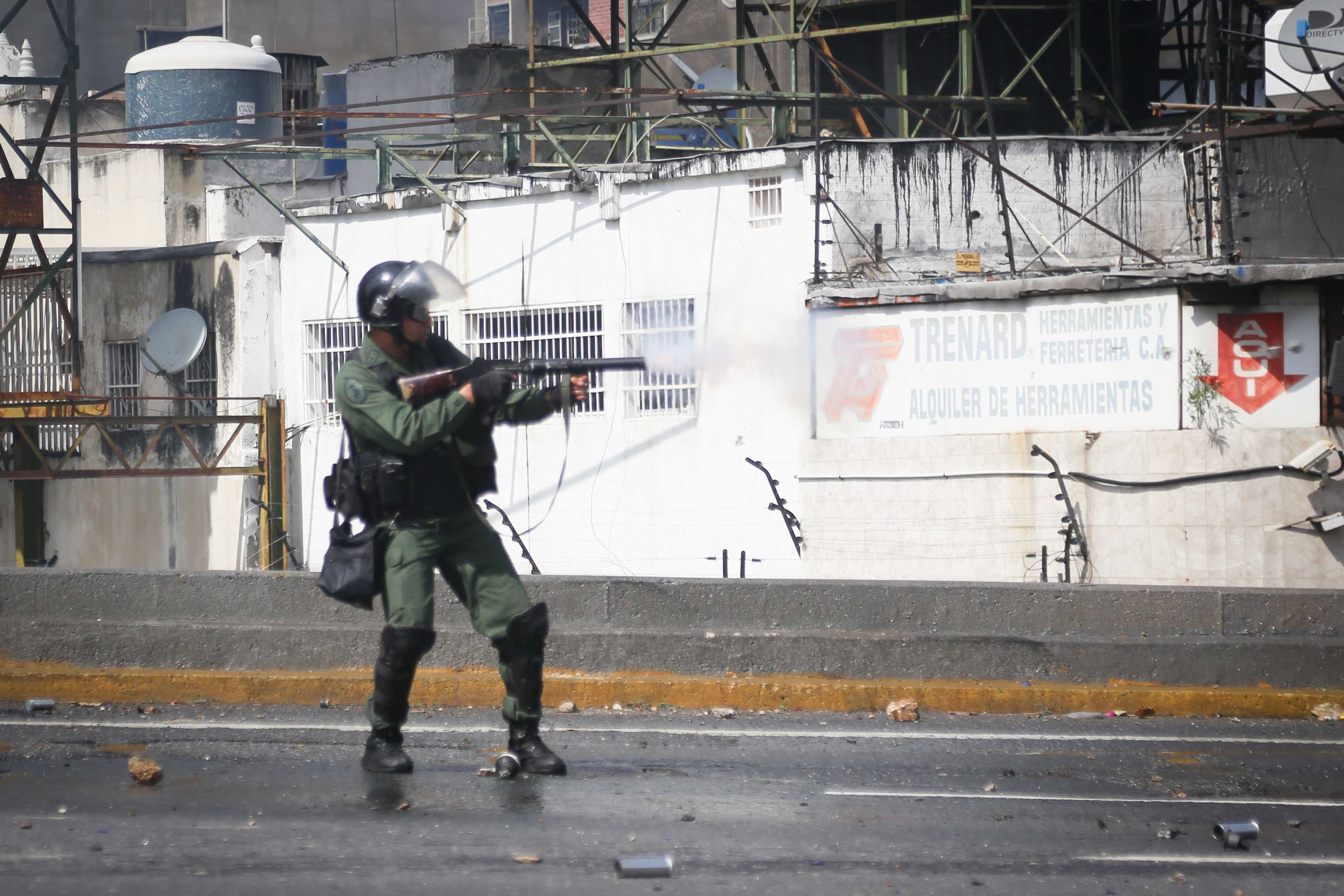 Photo: Girish Gupta


TENSIONS FLARE

Venezuela is suffering from triple-digit inflation, shortages of basic foods and medicines, and one of the world's highest murder rates.

Maduro's government has said that a U.S.-backed business elite is responsible for Venezuela's economic downturn and that it is trying to foment a coup to impose right-wing rule. His supporters also rallied in Caracas on Thursday.

"Mr. Capriles, you're trying to ignite the country," Socialist Party official Freddy Bernal said during the government rally. "You're looking for deaths. Don't then come like a sissy saying that you're a political prisoner. Don't then come crying that you're being persecuted."

Tensions have been simmering after tear gas and rocks flew between protesters and security forces during a major demonstration on Tuesday. The confrontations injured 20 people and led to 18 arrests, according to the Caracas-based Penal Forum rights group.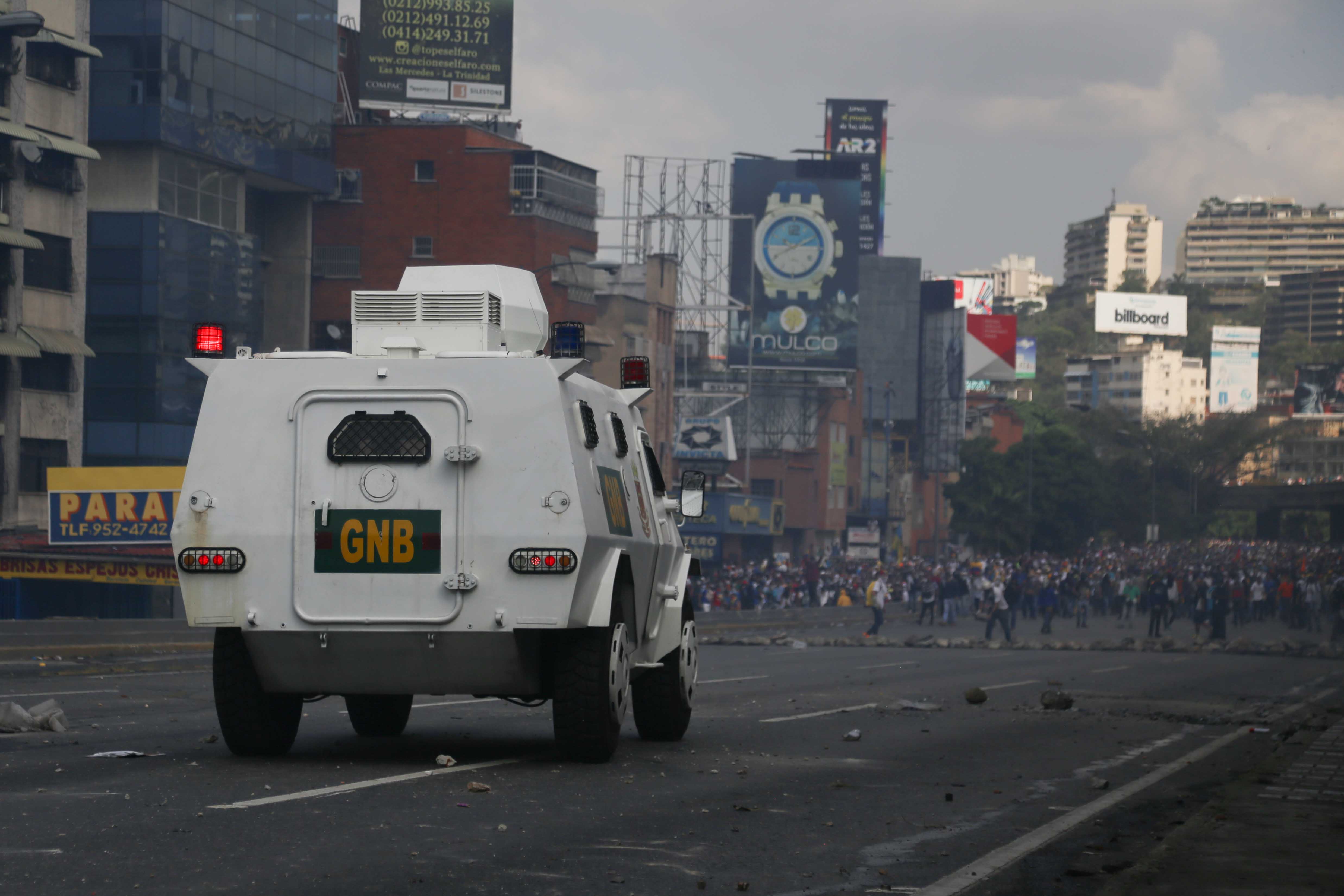 Photo: Girish Gupta


Not since 2014's major unrest has the opposition held such sustained demonstrations, despite protester fatigue, fear of violence, and the necessity for so many Venezuelans to spend much of their day looking for food.

The opposition has said it faces increasing persecution. The leader of one of its parties, Copei, sought refuge in the home of the Chilean ambassador in Caracas on Wednesday, according to Chile's foreign ministry.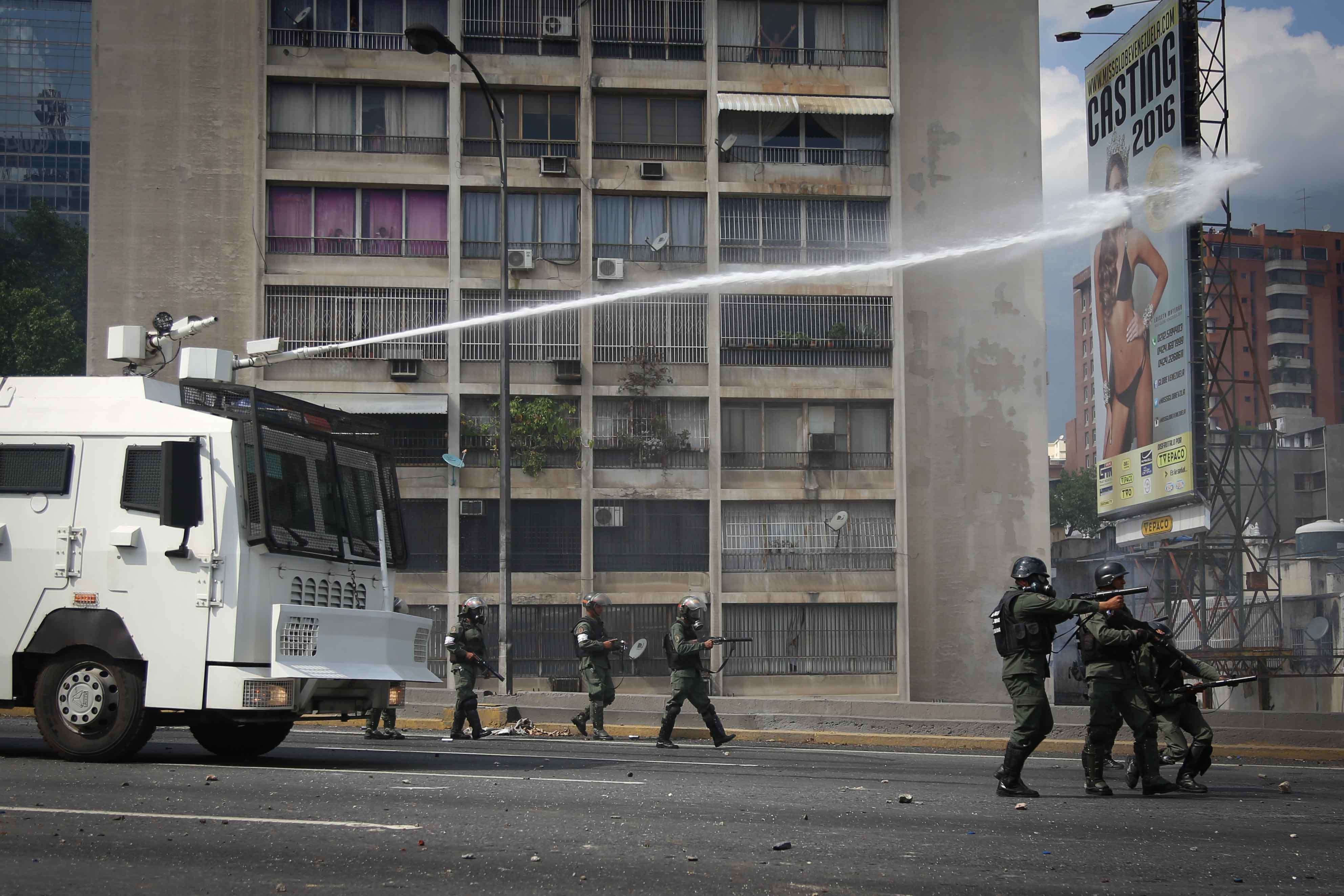 Photo: Girish Gupta


Opposition protesters have said their demonstrations are being stymied by authorities closing subway stations and adding checkpoints on major highways.

"They can do whatever they want, but the people of Venezuela will today make their voices heard on the streets," tweeted opposition lawmaker Juan Requesens, who has led protests this week.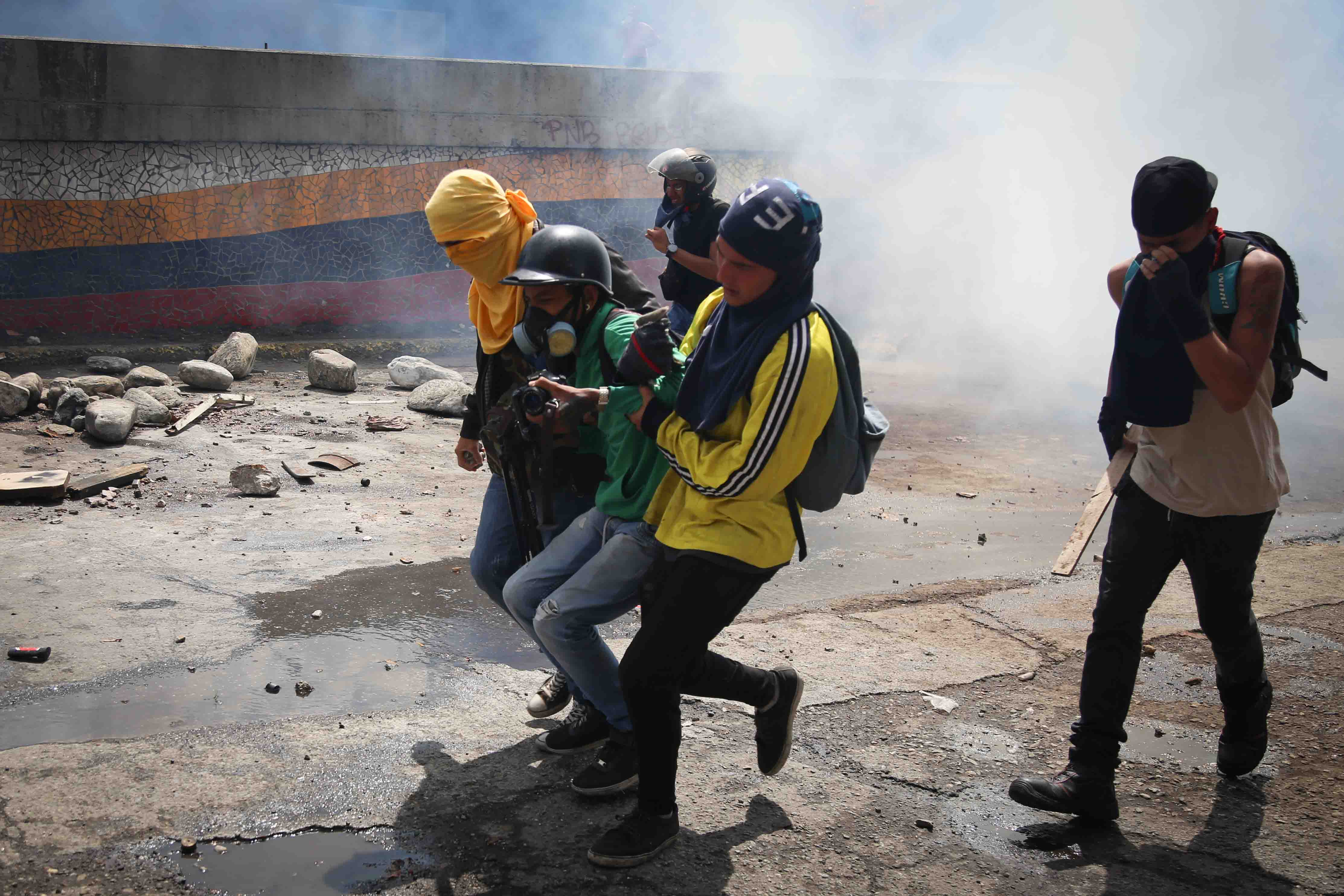 Photo: Girish Gupta


Additional reporting by Corina Pons and Andreina Aponte in Caracas, Anggy Polanco in San Cristobal, Maria Ramirez in Puerto Ordaz, Mircely Guanipa in Punto Fijo, Isaac Urrutia in Maracaibo, Gram Slattery in Santiago, Chile, and Enrique Pretel in San Jose, Costa Rica; Editing by Andrew Hay, Toni Reinhold.