Venezuelan opposition activists march to Leopoldo Lopez' jailGirish Gupta
Reuters
| Apr. 28, 2017 |
Los Teques, Venezuela
Hundreds of activists marched on Friday to the hilltop jail of Venezuela's best-known detained opposition leader Leopoldo Lopez in the latest of a month of protests against the socialist government.

Security forces blocked access to the decrepit-looking penitentiary next to a slum in Los Teques, an hour's drive from the capital Caracas, as the demonstrators shouted "Leopoldo!" and held signs reading "No To Dictatorship!"

This month's wave of protests against President Nicolas Maduro's government has led to at least 29 deaths in the worst unrest since 2014 rallies championed by Lopez, who was arrested then and convicted of instigating violence.

Venezuela's opposition is demanding elections, autonomy for the legislature where they have a majority, a humanitarian aid channel from abroad to alleviate an economic crisis, and freedom for more than 100 jailed anti-Maduro activists.

Supporters say Lopez, the U.S.-educated leader of hardline Popular Will party, and others are political prisoners who symbolize Maduro's lurch into dictatorship.

Maduro says all are behind bars for legitimate crimes, and calls Lopez, 45, a violent hothead intent on promoting a coup.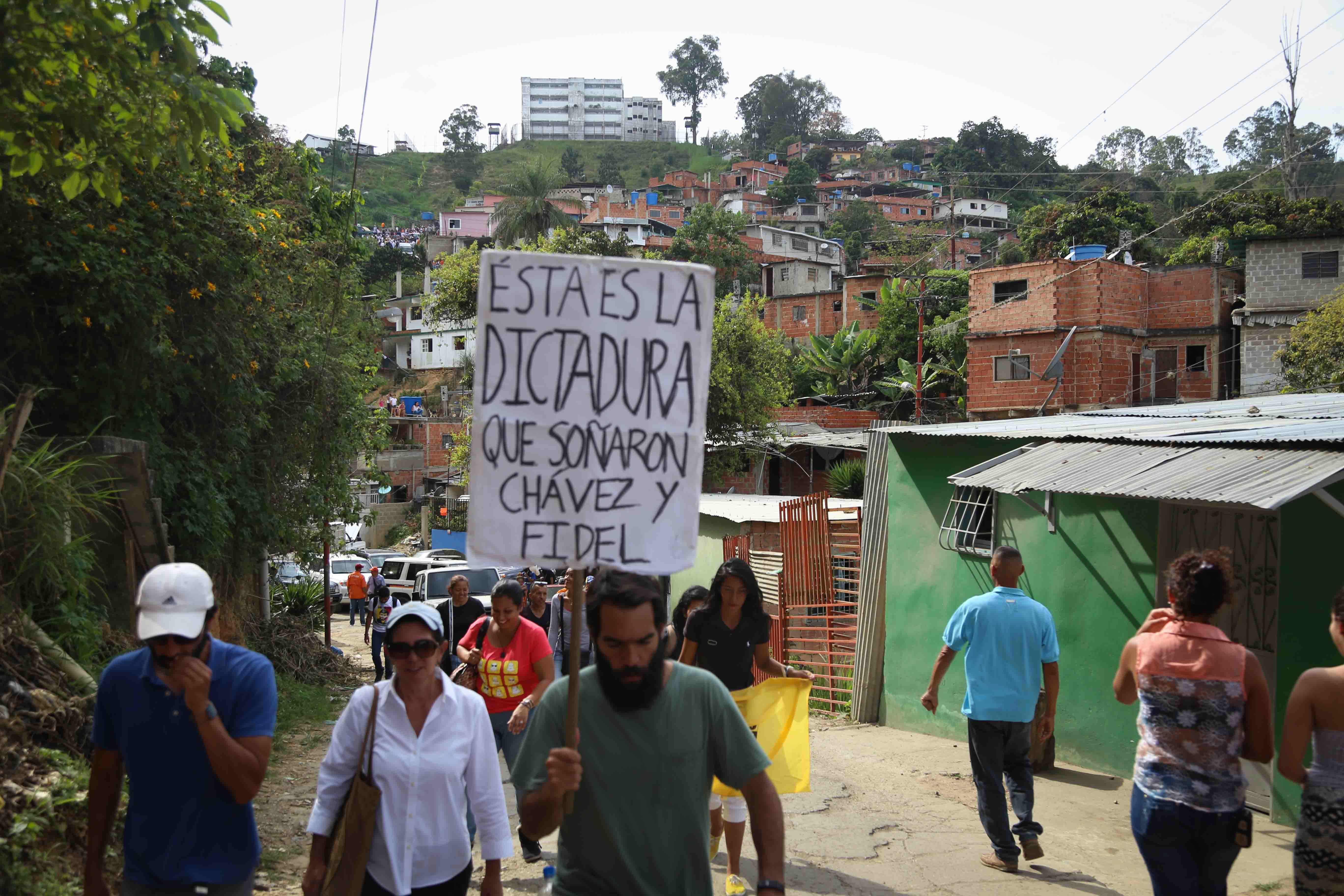 Photo: Girish Gupta


"This shows yet again the fear Nicolas Maduro has of people in the street," said Popular Will legislator Juan Mejia at the National Guard barriers outside Ramo Verde jail.

Some inhabitants of a nearby slum came out of their homes to cheer as the protesters marched by.

"We would never have marched here before because it was very dangerous and pro-Chavista," said demonstrator and marketing consultant Kailee Shima, 36, referring to the ruling "Chavista" movement named for Maduro's predecessor Hugo Chavez.

Elsewhere, relatives of imprisoned activists and supporters turned up at other jails, including the Caracas headquarters of the state intelligence service Sebin.

"We are opposite one of the dictatorship's iconic prisons where they keep dozens of political prisoners, opposite the biggest torture center in the land," said another opposition lawmaker Gaby Arellano.

Government officials accuse the opposition of inventing torture stories to sway international opinion against the Maduro government and create the conditions for a foreign intervention of the South American oil producer.

The opposition coalition, which now enjoys majority support after long being in the shadow of "Chavismo" especially during the 14-year rule of Chavez himself, is trying to keep the pressure on Maduro with daily protests.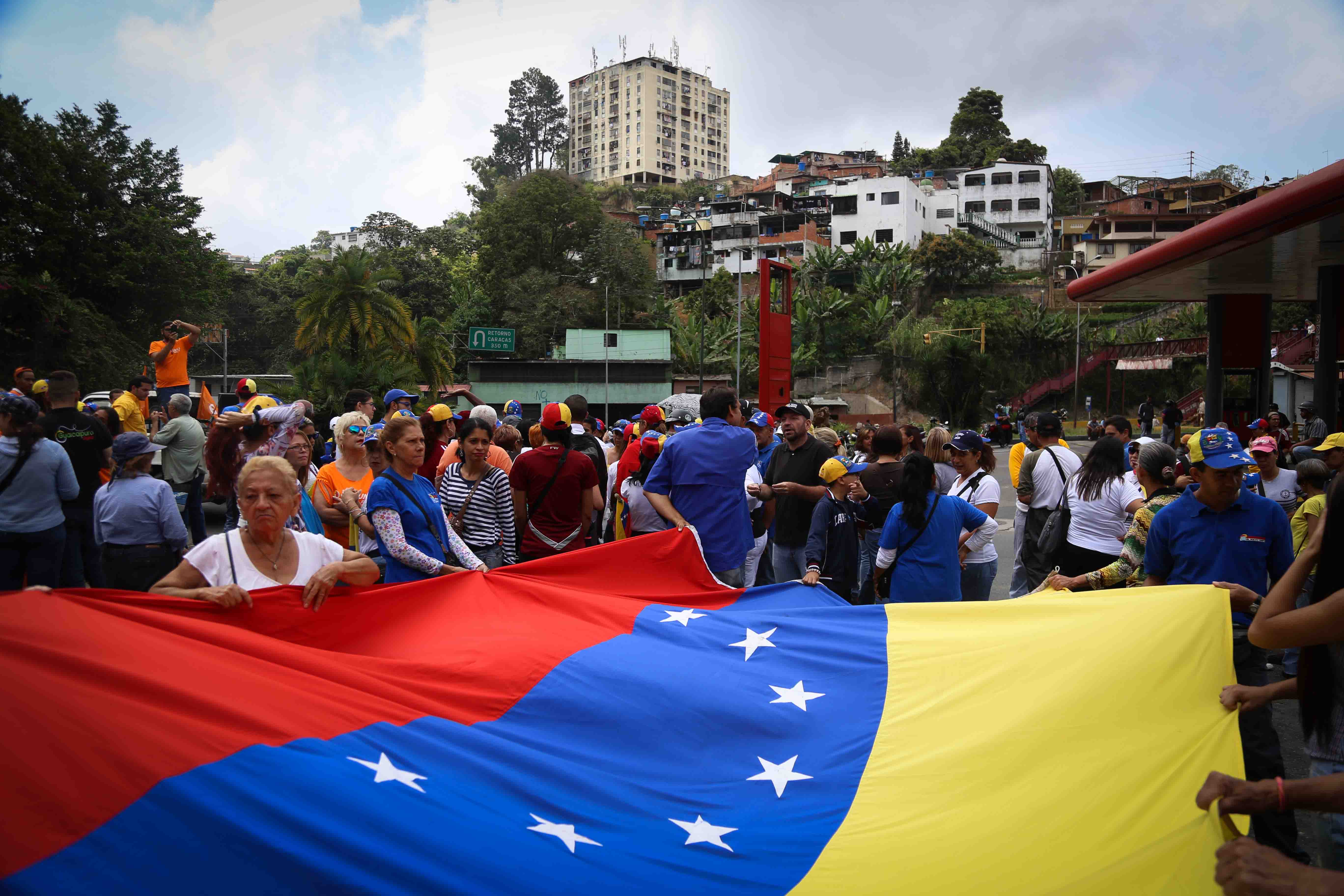 Photo: Girish Gupta


Writing by Andrew Cawthorne; Editing by Toni Reinhold.