Diary of a General Election News Reporter
| May. 10, 2010 |
Manchester, England
Published by Student Direct: Mancunion //pdf1//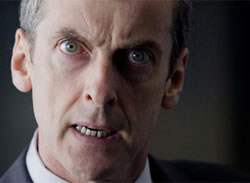 Photo: Girish Gupta

Two weeks ago I wrote about the General Election as covered by the Independent and the Times. Coming back to Manchester, I found myself very quickly immersed in a feud between the candidates for Labour and the Lib Dems in the notoriously marginal student constituency of Withington.



The constituency is one of the most marginal seats in the UK and Labour have made it clear they intend to win it back from Lib Dem incumbent John Leech with their own Lucy Powell.



The carting out of celebrities began soon after our return after the Easter holidays. After the manager of Sainsbury's Fallowfield had voiced his concern at the throng of Labour backers and photographers congregating outside his store, Labour-supporting comedian Eddie Izzard stood on a soapbox outside it with Powell.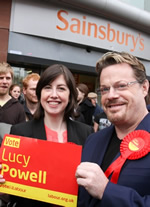 Photo: Girish Gupta
Izzard gave his spiel about his reasons for supporting the party. In verse repeated to journalists throughout the day, the comedian told of how he had known Powell for about seven years when she had sparked his interest in politics.



I spoke to Izzard and Powell in the Starbucks opposite. "I don't believe the Tory party is about fairness," Izzard repeated. "I think it's more about money, and tax breaks and people who are doing well doing even better. I want everyone to have a fair chance."



I suggested to the pair that it wasn't the Tories they should be worrying about but the Lib Dems' Leech. Leech won in 2005 with a majority of 767, taking just over 40 per cent of the votes; the Conservatives took less than a tenth. However, Powell and Izzard stuck to their anti-Tory line.



I wrote this up a day or two later and also spoke to Leech's office for a quick response. The incumbent MP called me back later that day when I put Powell's words to him. "In Manchester Withington, vote Lib Dem, get Lib Dem," he said before launching into calling the Labour party liars and accusing them of being "politically dishonest".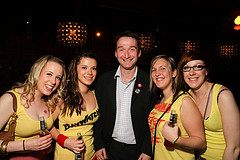 Photo: Girish Gupta
I re-wrote the article with Leech's comments. The following morning I heard that Powell was not attending a Students' Union debate, an important event for the Union hosted jointly by the Politics and Debating societies. I gave her office a ring on the Thursday morning and spoke to the rudest press officer I have ever dealt with. He asked why Powell not turning up to a debate was a story. I explained that it certainly was and, either way, I, as a journalist, would dictate what was and was not a story. He told me he'd get back to me before hanging up.



Not knowing my details I rang back and thankfully spoke to somebody a little more personable. She promised me a phone call or statement shortly. An hour later Powell called.



I asked initially for a response to Leech's suggestion that the Labour party were lying to voters by suggesting that a Lib Dem vote was essentially one for the Conservatives.



I then asked about Monday's debate. Powell insisted that Tony Lloyd, Labour MP for Manchester central would be in attendance.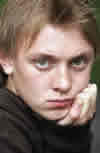 Photo: Girish Gupta
Michael Amesbury, a Labour councillor, was instead promised by the event's organiser Laura Williams. I called Labour's office to confirm that Lloyd would be attending despite the event's organiser and its posters claiming Amesbury. They confirmed Lloyd.



Monday came and there was an empty place where Labour were meant to be sat. This gave Leech an easy ride being the only serious parliamentary candidate present. His demeanour showed it, as did his quotes afterwards.



The next day I called up Amesbury's mobile to ask why he had not attended despite his name appearing on the posters. He claimed not to know anything about the debate and was angry that his name was on the posters.



I told him I'd speak to the organisers and get back to him to let him know. Speaking to Williams, I quickly realised that the fault was not of Amesbury's office, but a member of staff in Powell's office, Michael Joslin. Apparently Joslin had confirmed with Williams that Amesbury would be attending without speaking to his office. Joslin denies this according to Amesbury, however, did not respond to my request for a statement.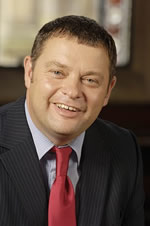 Photo: Girish Gupta
I called Amesbury later essentially just to let him know he was off the hook. The fault, while Labour's, did not lie with his office. Unfortunately for him, he failed to grasp my point before launching into a tirade against me, specifically me and not the paper, he said. "If my name appears in this story, believe me, I will come down on you like a ton of bricks," he told me. "I really will. I'm saying this in no uncertain terms, and if you want to try me, try me."



Arming me with such a fantastic quote recorded on my Dictaphone, Amesbury had shot himself rather convincingly in the foot. Rather than be on the sidelines of my story, the councillor turned himself to be the focus of it. The Lib Dems jumped on this threat to a student journalist by printing it on their leaflets distributed to the student-heavy Fallowfield constituency.



I noted how dirty and smearing politics is. Like I said a couple of columns back, politics often has nothing to do with policy, if councillors are smearing each other like this at such a small, local level, who knows what the Malcolm Tuckers are up to in Whitehall.