Gold price surge spurs Guyana jungle mine violenceGirish Gupta
Text, photos:
Reuters
. Video:
GlobalPost
. Audio: RFI | Dec. 13, 2011 |
Mahdia, Guyana
Gold teeth glisten through clouds of marijuana in a bar deep in the Amazon where wildcat miners lured by the soaring price of gold have come to seek their fortunes under the jungle soil.

Yet many are instead finding misery.




The gold rush has spurred a wave of killings and violent assaults in this lawless backwater of Guyana, a former British colony on the northern coast of South America.

"You can't trust anyone, even your friends and those you work with," said Rovin Allen, a 26-year-old miner who was recently shot and robbed for gold in the mining town of Mahdia.

"Your own friends would kill you."

Such stories have become increasingly familiar in isolated parts of the Amazon as the price of gold has doubled in the last three years as investors looked for safe-havens given weak growth and growing debt problems in Europe and the United States.

Gold hit a record price of $1,920 per ounce in September and, although it has since fallen back to below $1,670, some believe it could hit the $2,000 level on continued instability in global financial markets.

This is in part good news for Guyana, which depends on mining for 10 percent of its gross domestic product.

It hopes to bring in hundreds of millions of dollars in investments from firms such as Guyana Goldfields to boost industrial gold production.




But in the shadow of those operations is an army of wildcat miners working in remote jungle towns where limited police presence leaves workers at the mercy of criminals—and each other—in a primal struggle for treasure.

"The miners drink, a demon comes out of them and they fight for the gold," said David Marks, a miner working in Mahdia, which is a six-hour drive from the coastal capital Georgetown on a dirt track through savanna and thick jungle.

In jungle clearings, the miners set up makeshift huts outfitted with hammocks. A cook feeds them from a small kitchen while they watch DVDs on a television strapped to a wooden joist.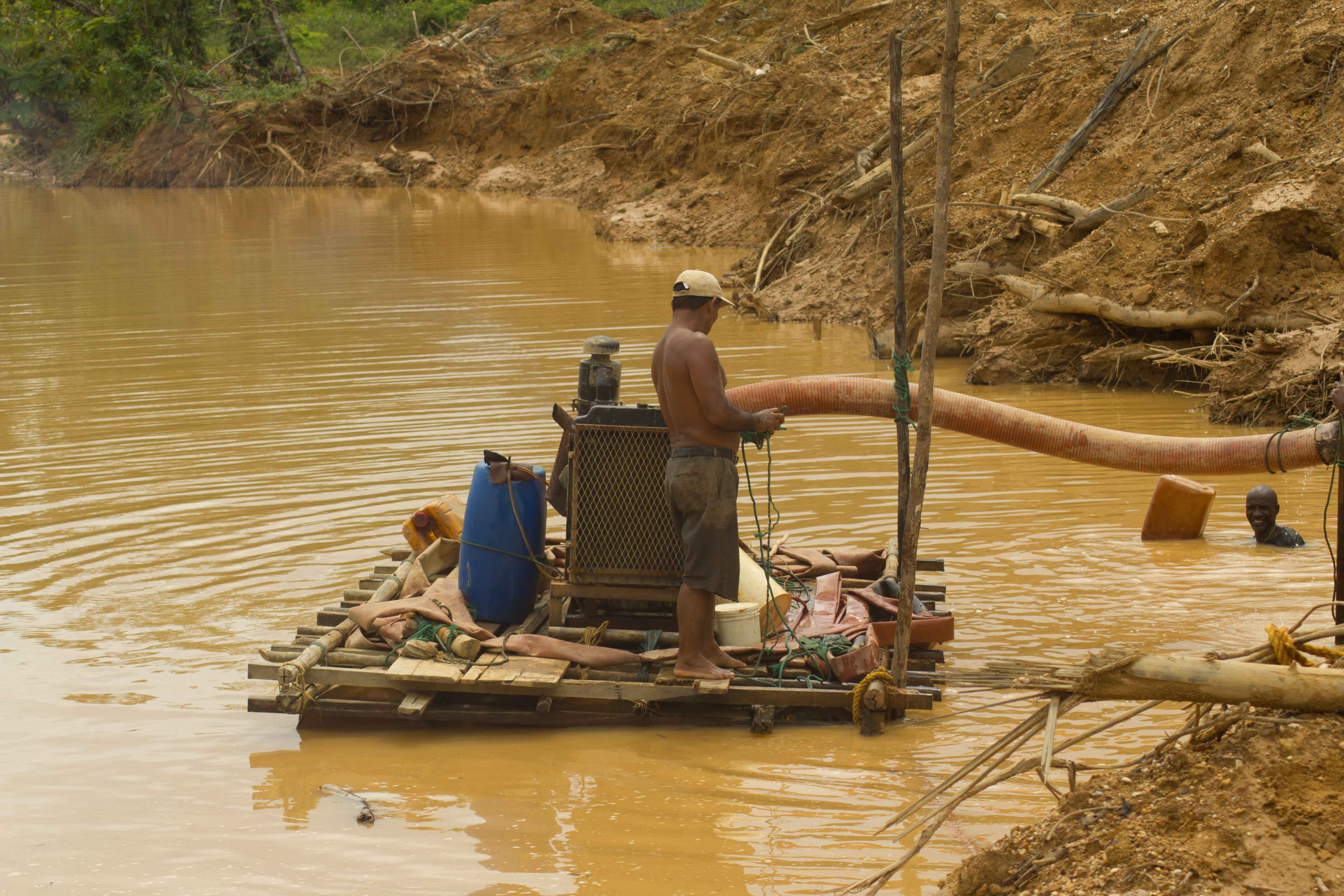 Photo: Girish Gupta


GOLD IN THEM HILLS

There are few hard statistics on crime and murder linked to informal gold mining, but government leaders are on alert.

"We've noticed the increase in violence," said former President Bharrat Jagdeo, who left office earlier this month after 12 years in power. "Gold is more expensive now and a small quantity could be very valuable. We have seen some movement of criminals in those areas but we have taken steps."

The continuing crisis in the euro zone and worries about U.S. government finances mean the rush for gold is unlikely to be over soon.

"For 5,000 years gold has maintained purchasing power for the holders," said George Gero, senior vice president at RBC Wealth Management in New York. "Nations have used gold to keep their currencies from wildly depreciating."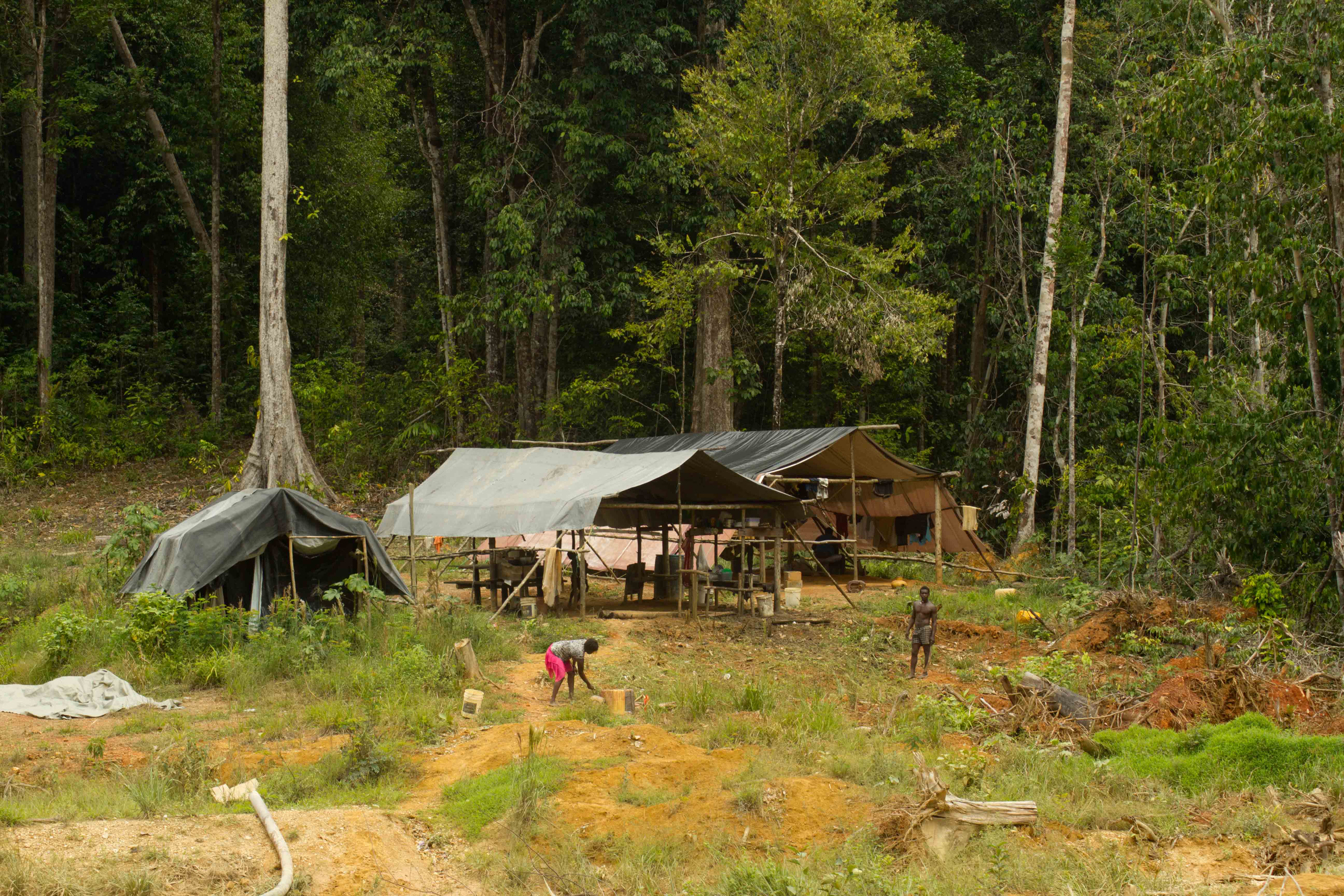 Photo: Girish Gupta


Guyana has only 750,000 inhabitants in a territory that is larger than England and mostly covered by jungle.

The limited reach of the law means informally mined gold could fall into the hands of drug gangs seeking to launder cash obtained from smuggling cocaine from neighboring Venezuela.

"There are a lot of bandits here in Mahdia for the gold and the money," said Vivakeanand Bridgemohan, a doctor in the town who sees double the number of patients he saw a year ago.

The 26-year-old said he treated miners stabbed in the head, face and jugular in one week alone.

"Enjoy the gold," Bridgemohan said. "It's a great sacrifice the workers are making out here ... so just cherish what they are providing for you."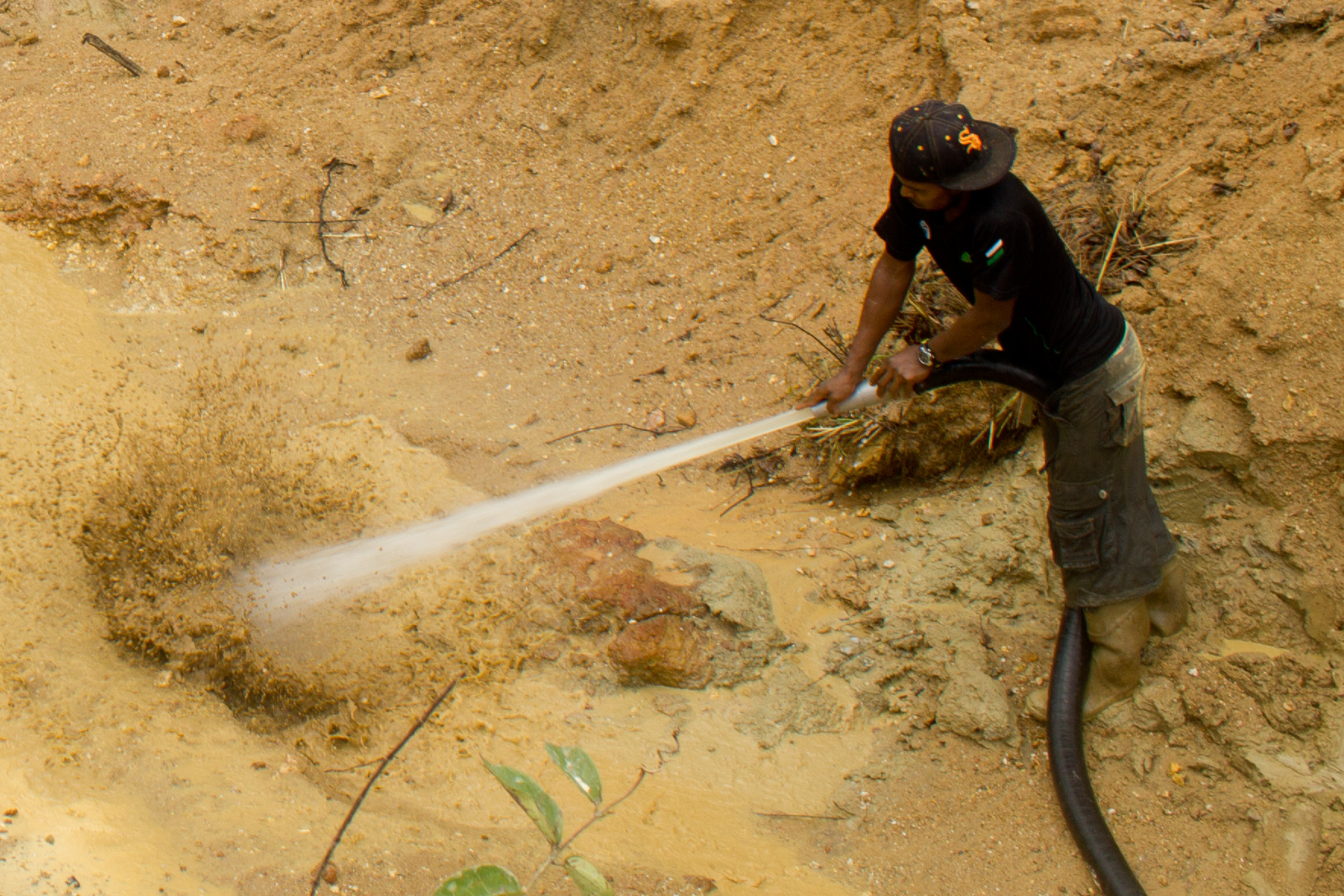 Photo: Girish Gupta


Editing by Brian Ellsworth and Kieran Murray