Diamond smuggling in lawless Amazon mocks international pactGirish Gupta
Reuters
| Dec. 6, 2012 |
Parkupik, Venezuela
Veteran gold and diamond buyers sit on a small metal boat gliding down a river in southern Venezuela that brushes the borders of Brazil and Guyana.

Armed with weighing scales, magnifying glasses and rucksacks stuffed with cash, the Venezuelan traders stop at many of the myriad illegal mines that line the water and scar the jungle.

"I have diamonds in my blood!" mused one buyer while macaws patrolled the jungle canopy near the village of Parkupik.

The diamonds he and others purchase will likely end up in trading centers like Tel Aviv, Antwerp, London and New York after being smuggled into neighboring Guyana to obtain falsified papers.

It is a route that flouts the so-called Kimberley Process, an international pact set up in 2003 to curtail the diamond smuggling that was fueling civil wars in Africa - popularized as "blood diamonds."

While Venezuela's stones are not "blood diamonds" as such, the pact's founders fear their existence may give other diamond-producing nations, like Zimbabwe, an excuse to turn a blind eye to other violations of the Kimberley pact.

Numerous traders across Venezuela and Guyana confirmed the illegal business to Reuters, all asking not to be identified for fear of attracting authorities' attention.

The efficacy of the Kimberley Process has long been in doubt and, unable to verify the legitimacy of its own diamonds, Venezuela stopped issuing certificates in 2005.

It unilaterally removed itself as an active participant in 2008 and the Kimberley Process board is now considering formally expelling the socialist government of President Hugo Chavez.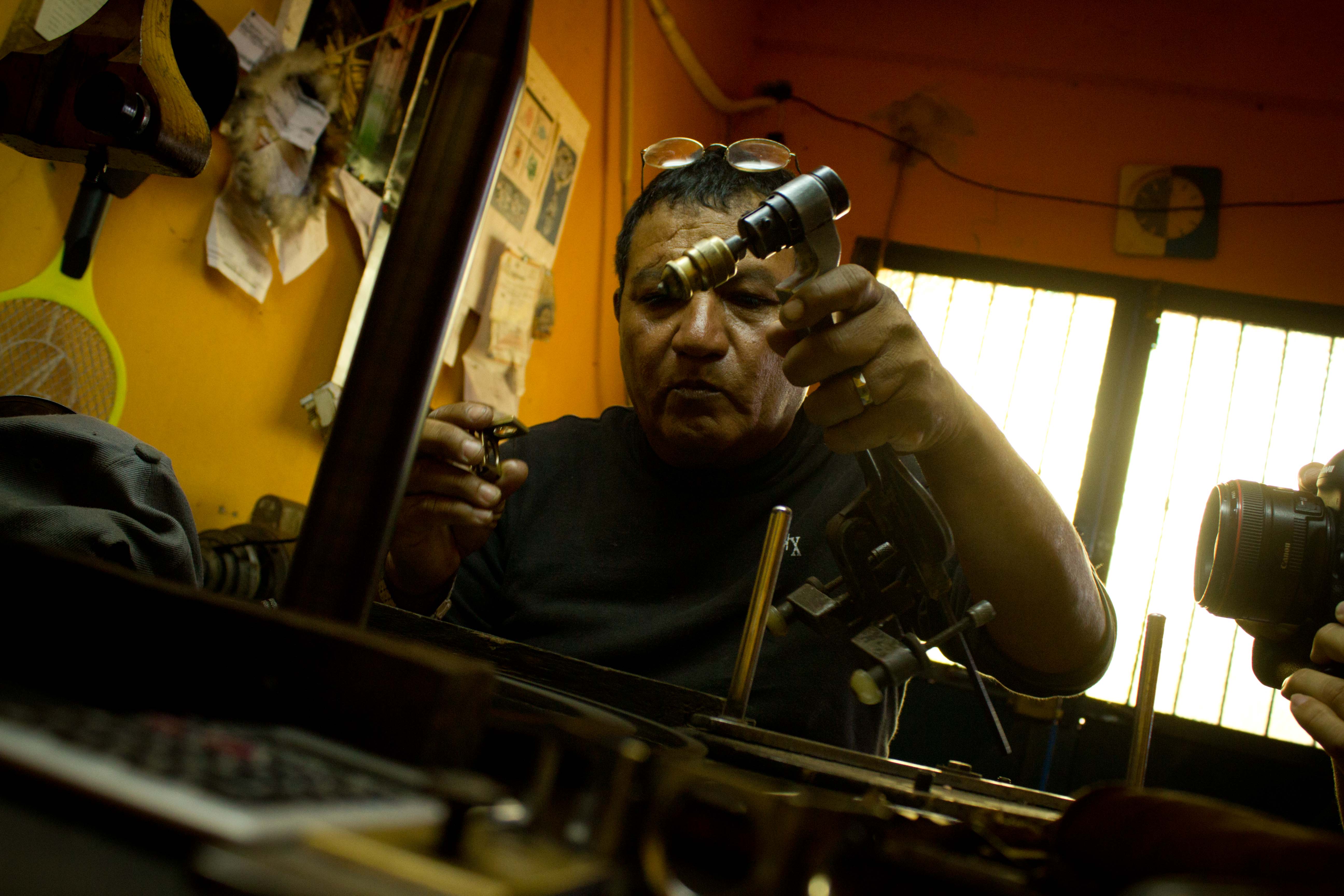 Photo: Girish Gupta


LEGITIMIZING VENEZUELA GEMS

Guyana, a former British colony of just 750,000 people on the northeast shoulder of South America, issues its own Kimberley certificates - though numerous buyers there said it was easy to lie about the diamonds' origin.

Diamond traders in the capital, Georgetown, are either well hidden up stairwells above small curry houses or protected by gangs of conspicuous heavily armed guards.

Sitting in his office, one buyer admitted he would never turn down a good diamond, regardless of dubious origins.

"If I think it's a good diamond I'm going to buy it," he said, asking that his name not be used. "I'm a businessman."

The buyer said many of his colleagues have had gems seized in recent years.

The roughly 460-mile (740-km) frontier between Venezuela and Guyana is a mostly lawless and porous jungle region. Some gems go via the better-paved roads of Brazil too.

In another Venezuelan border town, a buyer sits in his office with a gun in his holster and a desk littered with gems.

Miners interrupt to sell him their latest finds.

"Diamonds are so easy to smuggle and it's easier to export legally from Guyana with the Kimberley certificate," he said. "You can carry thousands of dollars (worth of gems) in the pocket of your pants without setting off any metal detector."

This summer, the United States, the Kimberley Process' chair for 2012, delivered an ultimatum to Venezuelan authorities to demonstrate compliance or lose membership altogether.

At a plenary meeting of the Kimberley Process in Washington on Friday, a deadline was set for April 1.

"The Kimberley Process will lose an important producing member," said Maurice Miema of the Democratic Republic of the Congo, which chairs the pact's participation committee. "A call for vigilance will be made in the region against trading with Venezuela, and Venezuela will lose credibility."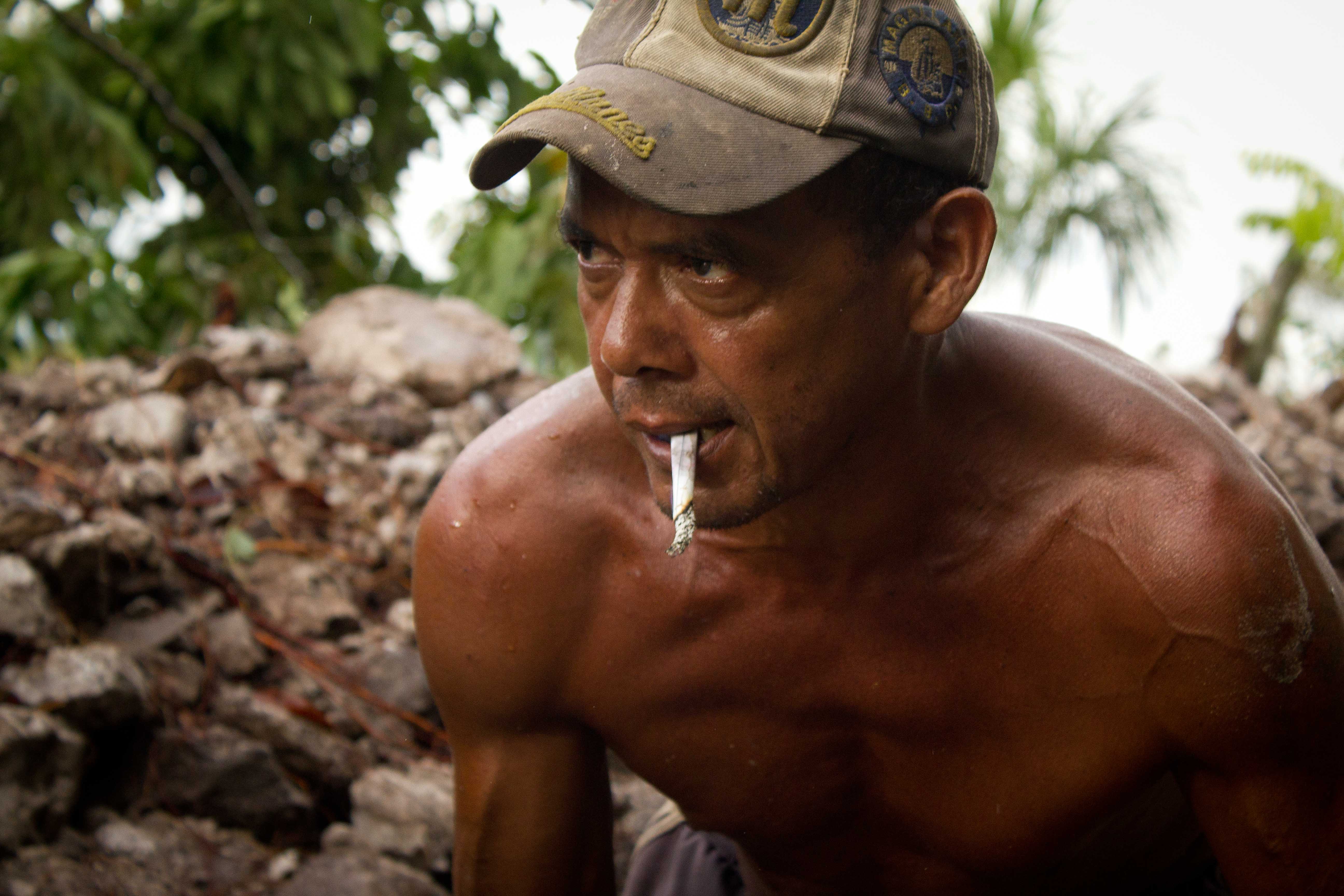 Photo: Girish Gupta


BLOW FOR KIMBERLEY

Ian Smillie, A Canadian who helped found the pact though resigned in 2009 citing its failure, said Venezuela's formal expulsion may encourage others to ignore the regulations. "If Venezuela can flout the rules, why should anyone else bother?"

Guyana's minister for natural resources and the environment, Robert Persaud, denied his government was turning a blind eye.

"We've always been conscious that there can be cross-border movement," he said at his Georgetown office. He said Guyana's compliance with the Kimberley Process was under "constant review" but declined to give concrete details.

Venezuelan officials did not respond to interview requests.

The Chavez government swings from tolerating wildcat mining because it provides so many with a living to clamping down on it in line with international prohibitions.

The jungle mines' whereabouts on the river are given away by the roar of motors that pump in river water to churn up topsoil. One miner rides his hose as if trying to tame an anaconda.

At the bottom of one pit, around 40 meters across and 10 meters deep, half a dozen men squat in waist-high water, picking through the mud in soaked and dirty rags.

Despite appearances, this is a prosperous business. Standing at the edge of the pit, Jesus Lopez, 45, says he earns $2,000 in an average week with both gold and diamonds.

"I make this sacrifice for my children," said the miner.

Six hours down river, near the small town of Ikabaru, Juan Bolo, 64, hacks at the earth, soaked in dirty river water.

"I earn more now than I did in construction," he said.

Another miner said he used to be a soldier who pursued illegal miners.

While earnings may seem high, the remoteness of the area coupled with the high value of its product has pushed up prices.

A bottle of water can cost more than $10 and the use of satellite phones is expensive.

Though the pay is good and the surroundings spectacular, violence is rife around the mines, not to mention tropical diseases, snakes and the odd mudslide.

"You think I live a cool life, an adventure?" said a European buyer who has been in the region for a couple of decades. "But I don't know how I'll die, with a gun to the head perhaps, or hung from a tree and my body thrown in the river."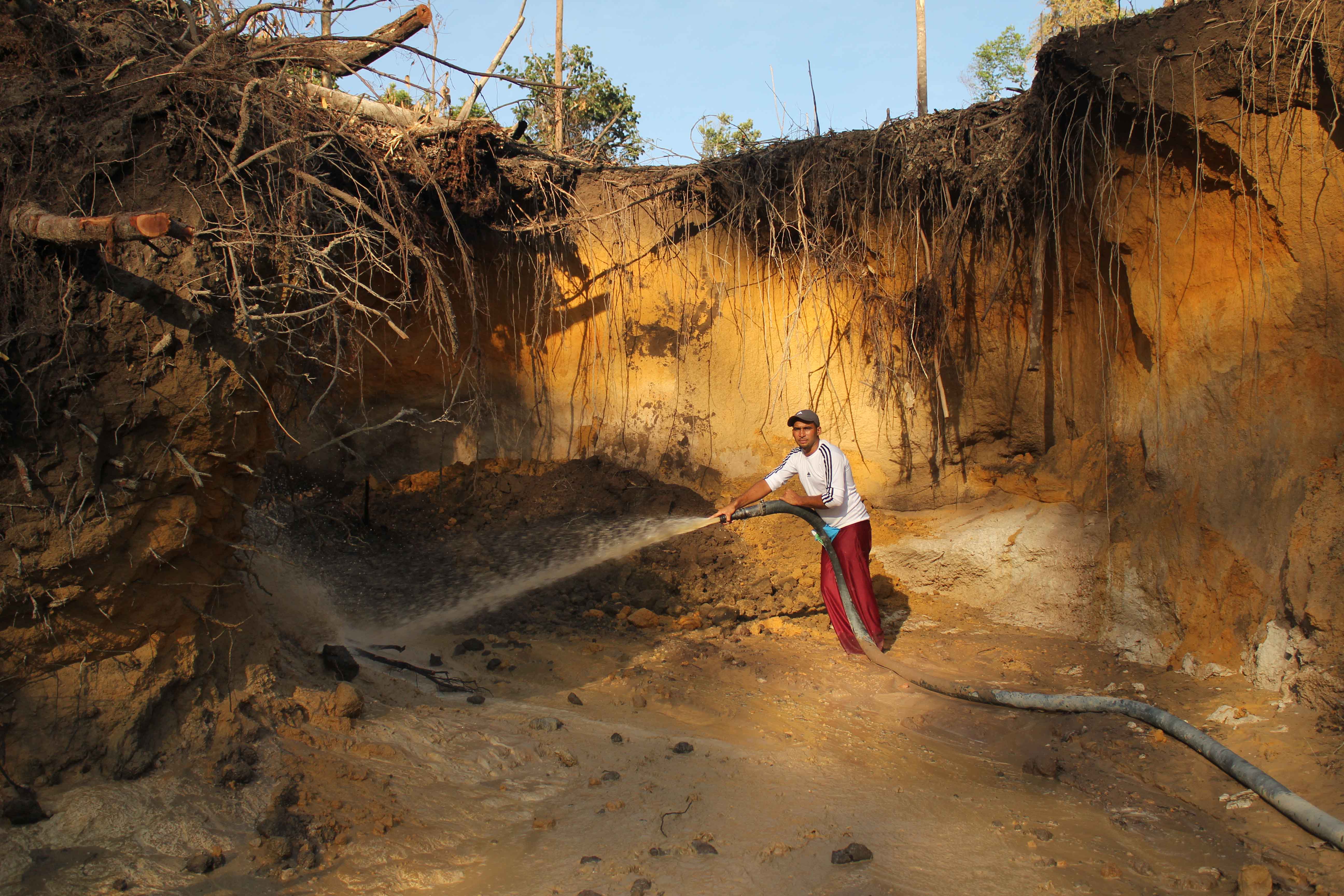 Photo: Girish Gupta


Additional reporting by Jorge Silva. Editing by Andrew Cawthorne, Kieran Murray, Doina Chiacu.