Ecuador's exports to USA at risk if Snowden gets asylumGirish Gupta
USA Today
| Jun. 28, 2013 |
Pifo, Ecuador
At a flower farm about 19 miles outside Quito, Ecuador's capital, sales manager Juan Pablo Ponce shows off the produce and logistics required to package bouquets, 80% of which are exported to the United States.

"We try to keep on working hard, doing what we do best," says Ponce, 33, who has worked at the Valleflor site for seven years. "That's all we can do."

While Ecuador's government makes its decision on whether to grant U.S. fugitive whistleblower Edward Snowden asylum, colleagues of Ponce here who export flowers to the USA worry that fallout from the political decision may harm their business, especially with the Andean Trade Promotion and Drug Eradication Act (ATPDEA) pact up for renewal by the U.S. Congress next month.

Ecuador said Thursday it is renouncing the trade pact because it had become a "new instrument of blackmail" involving the fate of the NSA leaker who has asked for political asylum from the South American country.

Sen. Robert Menendez, D-N.J., head of the Senate Foreign Relations Committee, promised Wednesday that he would block renewal of the pact should Snowden be granted asylum.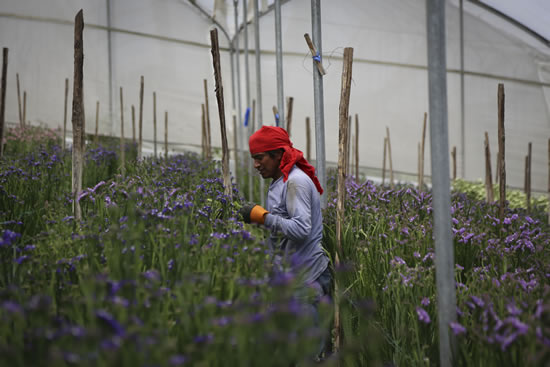 Photo: Girish Gupta


"Our government will not reward countries for bad behavior," he said in a statement, following other lawmakers who have spent years saying that the pact should be allowed to lapse, partly due to the country's links with Iran.

The pact, initially aimed at helping Andean countries in their fight against drugs, reduces tariffs on hundreds of millions of dollars' worth of trade in products such as cut flowers, artichokes and broccoli.

Communications minister Fernando Alvarez said

his country of 15 million people "does not accept threats from anybody, and does not trade in principles, or submit to mercantile interests, as important as they may be."

The ATPDEA agreement was initially signed by President George H.W. Bush in December 1991, allowing the countries involved to sell goods to the USA without paying import duties. It was designed to boost trade between the U.S. and Bolivia, Colombia, Ecuador and Peru.

The idea was to encourage alternatives to cocaine production here. Colombia and Peru now have their own free trade agreements with the U.S. Bolivia was kicked out in 2008 when the U.S. said that it had failed to "cooperate with U.S. counternarcotics efforts."

More than 50% of Ecuador's exports go to the USA, according to Cristian Espinosa, executive director of the Quito-based Ecuadorian-American Chamber of Commerce.

"The U.S. is our main trading partner," Espinosa said. "We've been trying for years to make this relationship richer and deeper. When we see political events that might hinder our work, we of course are … concerned. We hope that these political events do not affect trade because both countries benefit a lot from bilateral trade."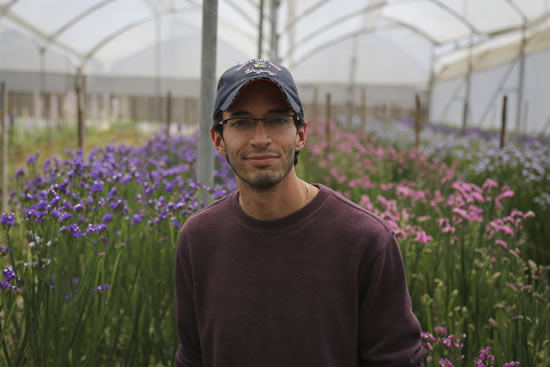 Photo: Girish Gupta


The main export product is oil, $5.4 billion worth of which was exported to the USA last year under the terms of the pact.

While Ecuador will not struggle to find other buyers for its oil, the $166 million it sold to the USA in cut flowers during the same period may suffer. Fruits, vegetables and tuna also are covered by the agreement. In total, the exports were worth $9.5 billion last year, according to the U.S. government.

"U.S.-Ecuador relations are not in great shape today but would deteriorate even more should Ecuador grant Snowden asylum," said Michael Shifter, president of the Washington-based Inter-American Dialogue think tank. "Ecuador's economy would feel the hit, especially the flower sector."

Around a quarter of a million people depend on the sector, with 100,000 directly employed by it. Some 280 of them work with Ponce on his farm outside Quito.

Correa has long followed in the footsteps of the Castros in Cuba and the late Hugo Chávez in Venezuela as a harsh critic and adversary of Washington.

Riordan Roett, director of the Latin American Studies Program at Johns Hopkins University in Washington, said that should Correa allow Snowden asylum, he would be "destroying trade options for the Ecuadorean people for the sake of his own ego."

Until now, Ecuador has worked hard to maintain the trade accord. The Ecuadorean embassy in Washington set up the "Keep Trade Going" campaign, featuring testimonials from companies that have benefited from duty-free trade with Ecuador.

"A duty on Ecuadorean roses would effectively price Ecuadorean roses out of the United States marketplace," reads one from Royal Flowers.

President Rafael Correa and his advisers must calculate whether they will gain political capital from leftist and anti-imperialist supporters by taking in a U.S. fugitive.

"We're confident in a prudent decision by the Ecuadorean government," said Juan Reece, a leader at Expoflores, a trade body for the flower industry.