On Syrian border, refugee camp's economic engines humGirish Gupta
Text, photos:
USA Today
. Audio:
Radio France Internationale
| Dec. 24, 2013 |
Za'atari, Jordan
On the main strip through Zaatari refugee camp just seven and a half miles from the Syrian border, 22-year-old Moataz Alsmara sits on the sand next to a vegetable stall.

He is looking for a job at one of the many makeshift shops on this thoroughfare known to aid-workers as the Champs-Élysées.




Alsmara, who worked as a computer teacher back home in Syria, is willing to take whatever he can get.

"I don't want anyone to give me money," said Alsmara, who arrived at Zaatari with just a smartphone and the clothes he wore as he crossed the dangerous border eight months ago. "I want a job and I will make money!"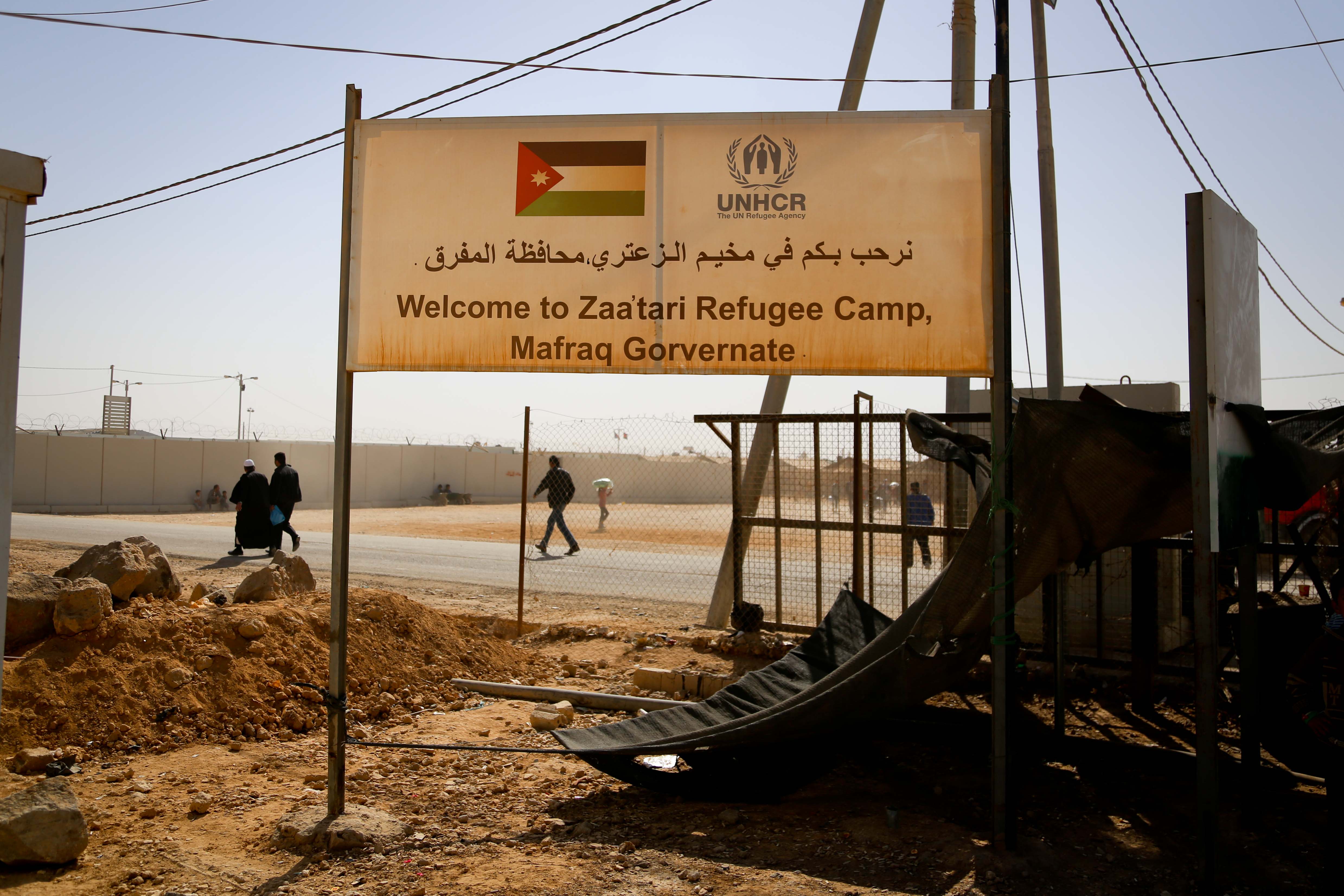 Photo: Girish Gupta


Two years of bloody civil war across the border in Syria has forced 2 million people to flee, and Zaatari has exploded over the last year into the world's second-largest refugee camp, after Dadaab in Kenya.

Home to about 110,000 people, the site is turning into a major city — now the fourth largest in Jordan. Rather than live on handouts alone, people here have turned Zaatari into a working city, with an informal economy.

The camp's manager, the gruff Kilian Kleinschmidt, is keen to foster that economic growth as well as improve and develop infrastructure, a tactic that differs from traditional humanitarian response by focusing more on development.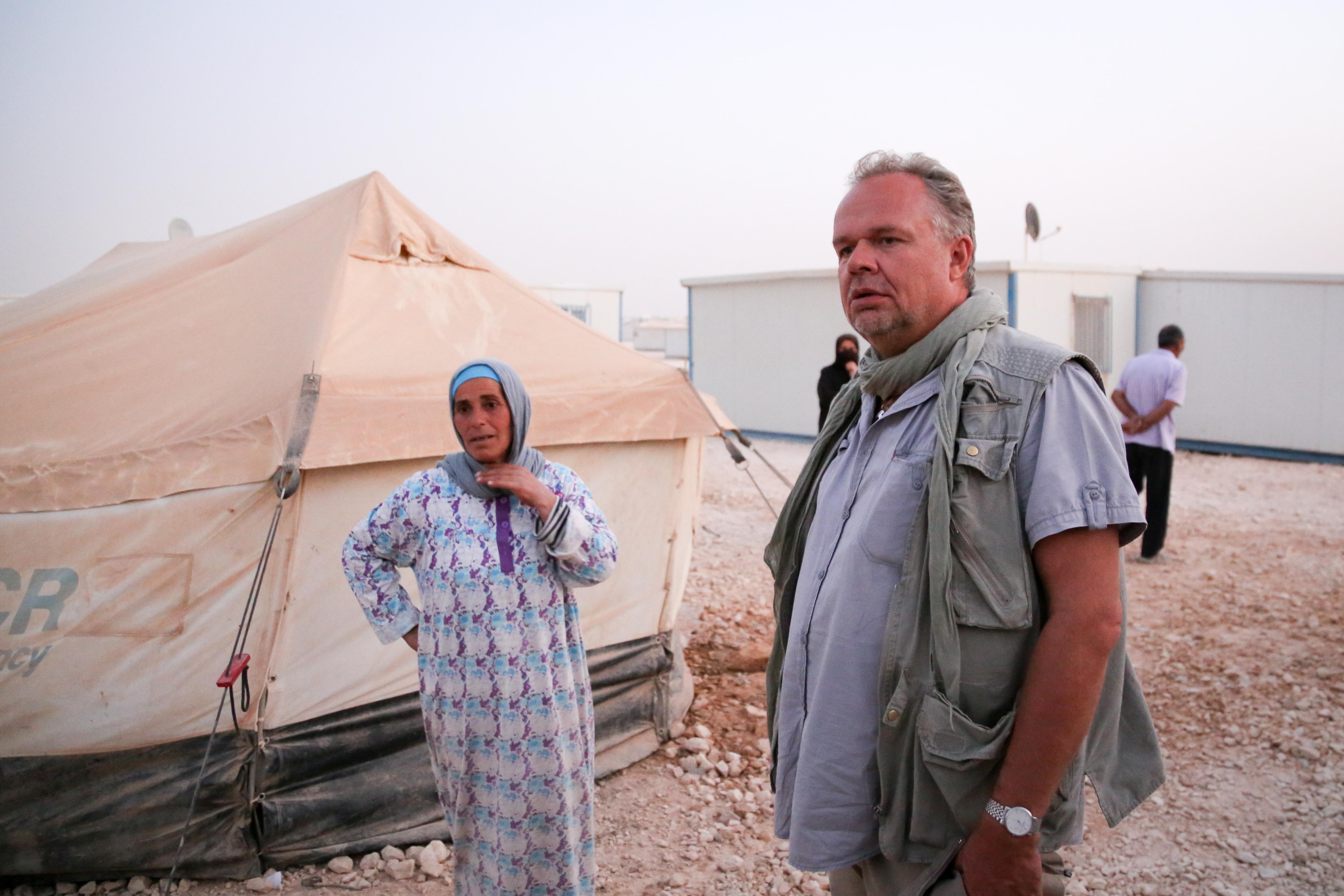 Photo: Girish Gupta


"Making money fast seems to be the theme of the day," Kleinschmidt said at the camp. He was clad in desert-friendly khaki shirt and scarf and sat in front of a giant map of the evolving site. "Now, sustainable investment and business would be the way forward... We need to learn and look into best practice of how a city manager would manage 100,000 people."

At least $11 million is changing hands on the 2-square mile site every month and 65% of residents have some form of income, according to Kleinschmidt, who works for the the United Nations High Commissioner for Refugees (UNHCR).

On the Champs-Élysées dirt road, nearly 700 large and well-stocked shops have opened up, selling groceries, fridges, heaters, even wedding dresses and flat-screen TVs. About 2,000 smaller shops have sprung up around the site. They are financed by entrepreneurial Jordanians and Syrians, hoping to make the most of the humanitarian crisis.

"These are people that have been living across borders for centuries and they are very good at trading," Kleinschmidt said. "They have that in their blood. The question is how to put in a regulatory framework without impeding the energy that people have."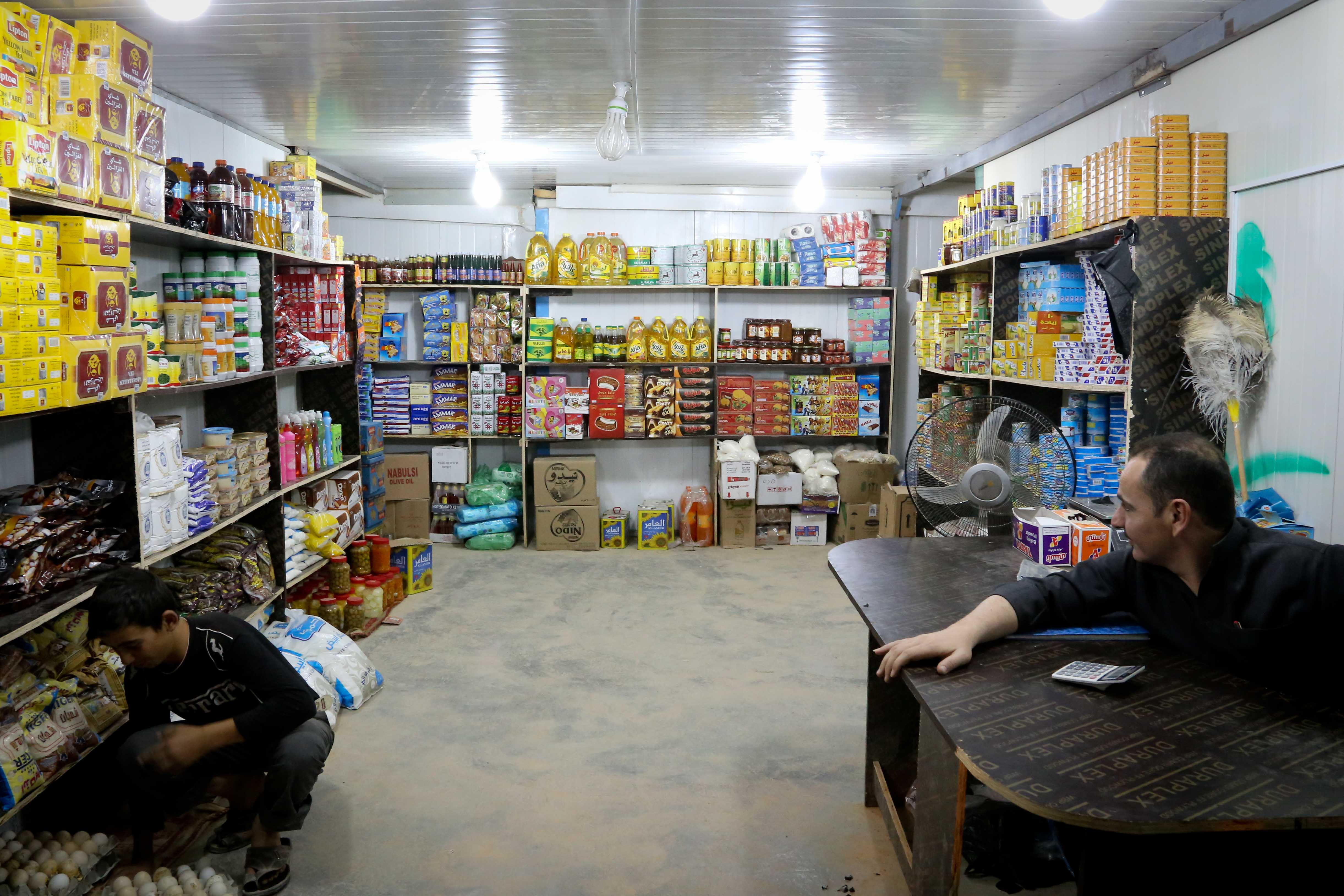 Photo: Girish Gupta


Abdol Alrifay, a Venezuelan businessman who arrived in Syria a decade ago and fled the fighting there last year, buys and sells gold in his makeshift shop on the Champs-Élysées.

"Lots of people here have gold and want to sell it for food," he said.

Nearby, Atif Hariri runs a small fast-food cafe. The 38-year-old set up his business eight months ago, selling cooked chicken, falafel, burgers and soft drinks.

"I didn't rest in Syria," said Hariri, formerly a French-language teacher in Daraa. "I was always working."

Both Hariri and Alrifay paid for their lucrative spots on the Champs-Élysées, at a cost of up to a few thousand dollars though neither businessman was willing to talk about the arrangement.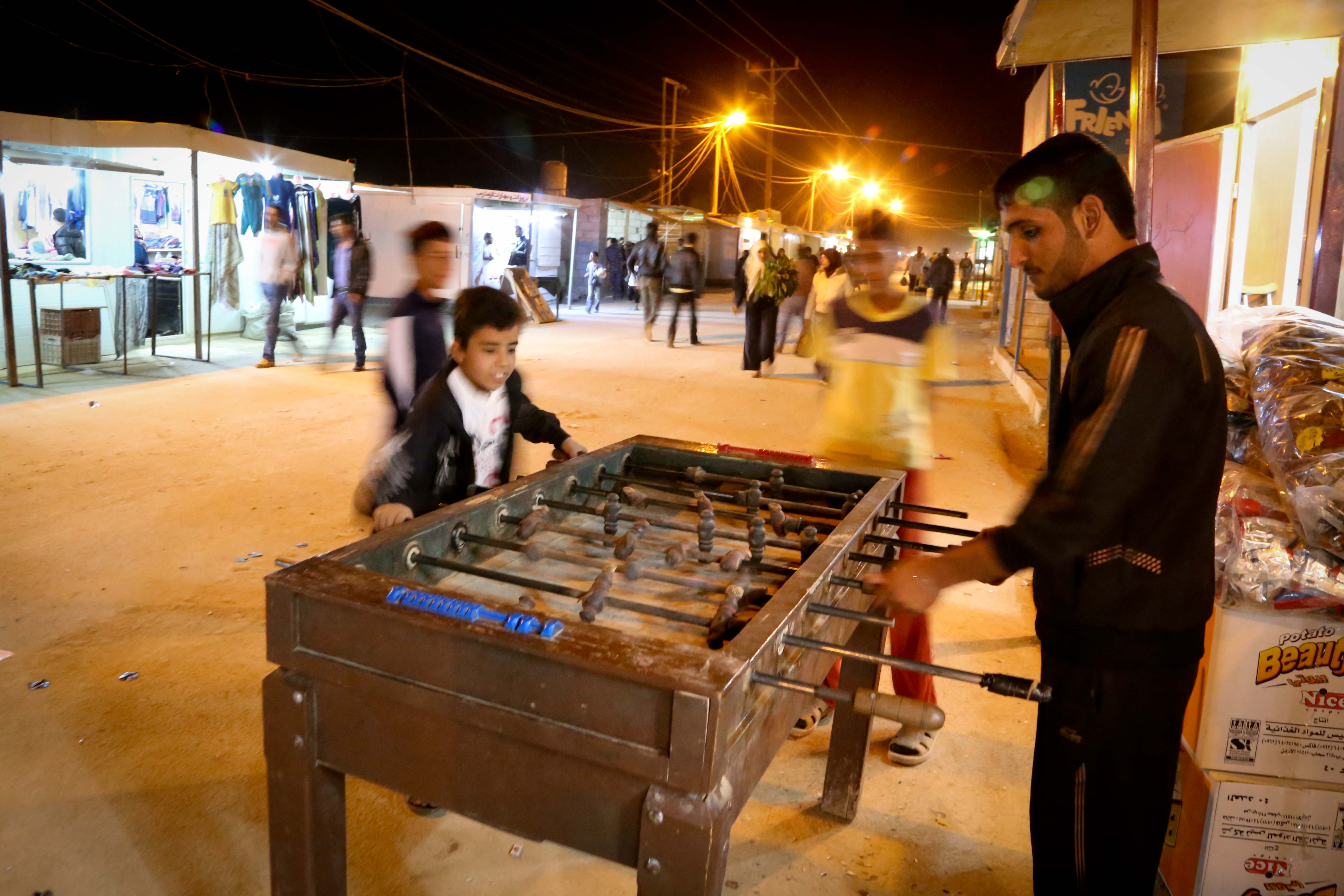 Photo: Girish Gupta


Rather than offer handouts to the refugees, Kleinschmidt wants to harness their entrepreneurial skills. Those who make money here are being charged a fee for the electricity that they siphon from UNHCR power lines.

"As the managers of a crisis, we cannot deal with everybody," he said. "What we have to aim for and strive for is to make sure that they can do it for themselves."

Kleinschmidt, 51, is a veteran of refugee crises, having worked in South Sudan, Somalia, Congo, Pakistan, Sri Lanka, Kenya and Bosnia. His attitude is more like a military sergeant than the university-educated officer class that normally makes up the upper echelons of UNHCR.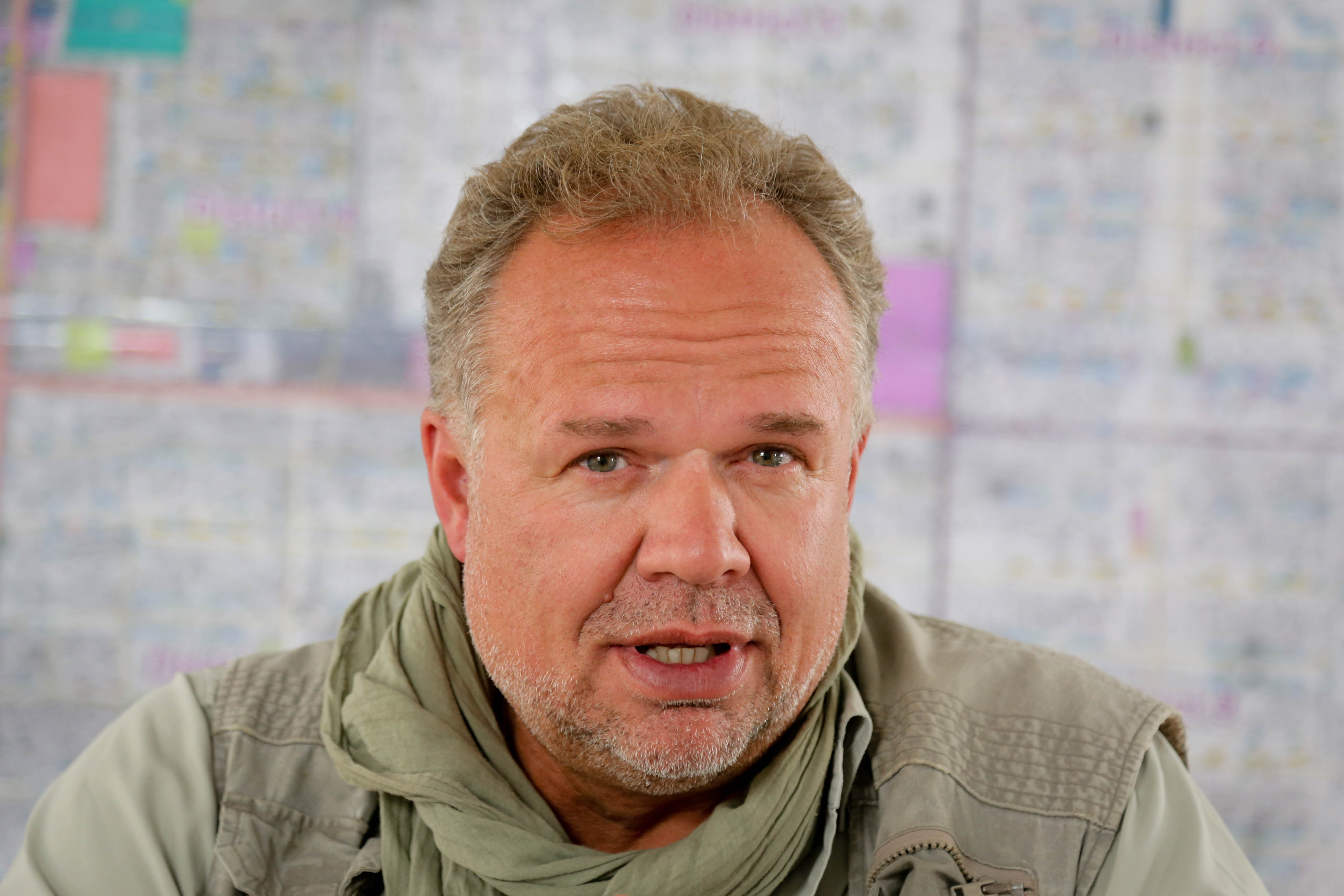 Photo: Girish Gupta


"I would like to see us managing camps differently, shifting the way in which humanitarian organizations deliver in a camp setting, develop a new model," he said.

That mindset has divided humanitarians' opinions across the camp. Some are loyal to his aims and keen to see them through while others look forward to more traditional management being brought in.

"It drives my superiors crazy when they don't need innovation," Kleinschmidt said. "But everything can and must always improve."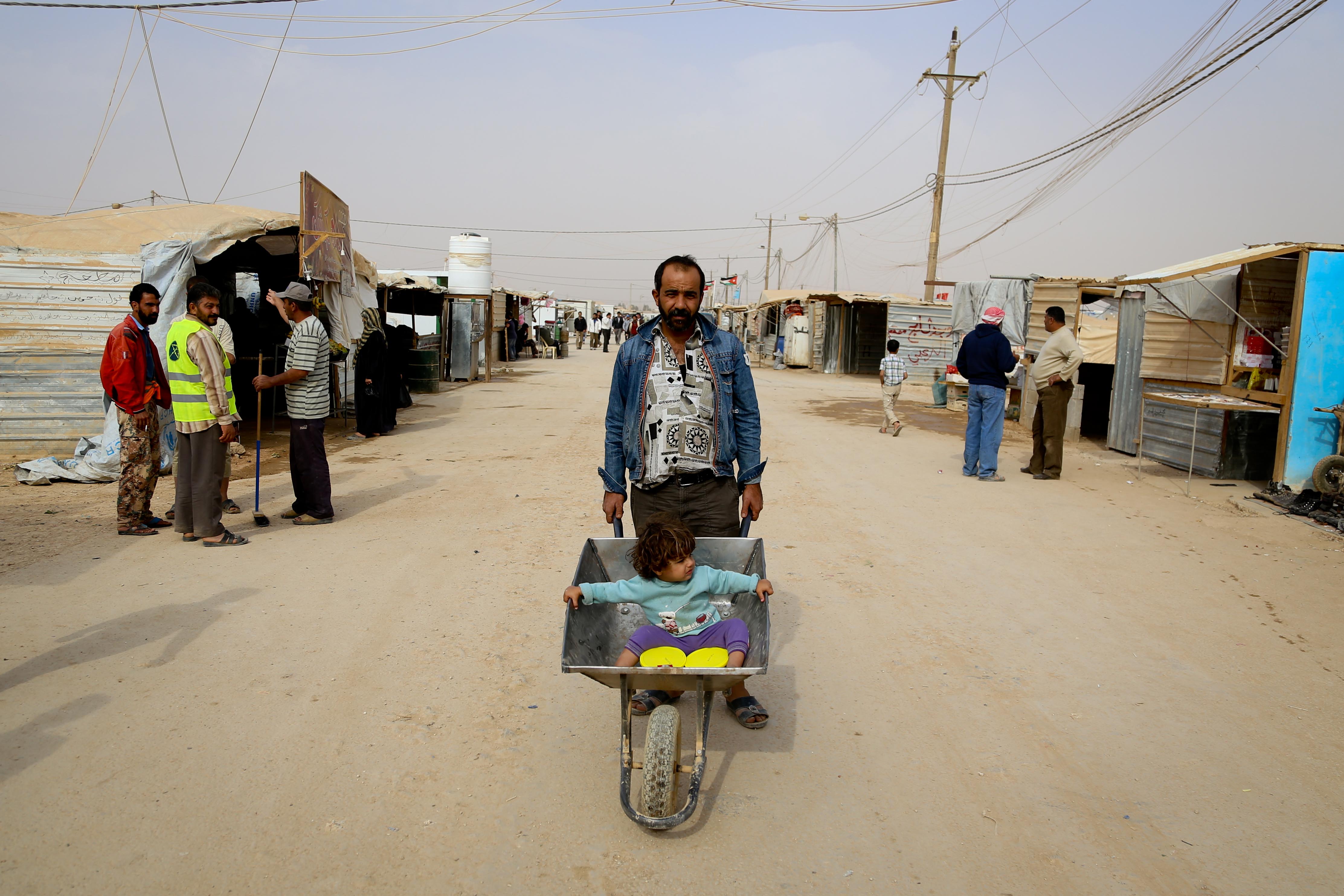 Photo: Girish Gupta


Kleinschmidt believes that helping develop the refugees and the infrastructure of the camp will help Syria's development when the war comes to an end, as well as that of Jordan.

"The average lifespan of a camp is nine years. This isn't going to go away," Kleinschmidt said.

"What we will be leaving behind is not just a devastated camp which was housing refugees, but we may even leave behind infrastructure which is beneficial to the area," he said. "It's about preparing people for return."

Alsmara, the job seeker wandering the Champs-Élysées, shows off the home of his best friend whose brother was killed having fought for the government-opposed rebels in Syria.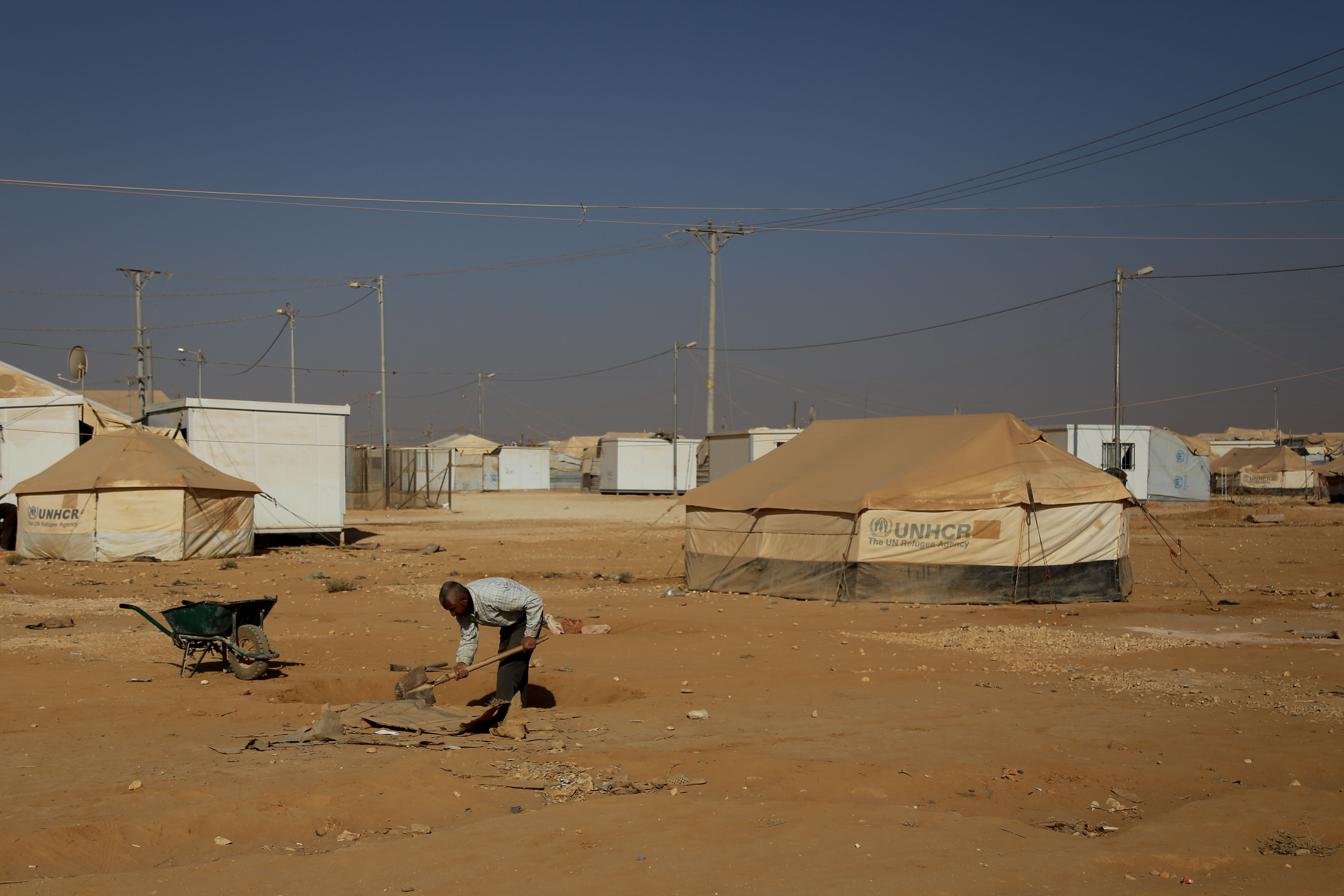 Photo: Girish Gupta


Two caravans stand just a few feet apart, the gap between them covered in order to form a makeshift lobby that leads to a tiny combined toilet and cooking area. It houses six people. Everything is covered in sand.

"This isn't a house," he lamented. "In Syria, I had good money and a good life but I didn't have freedom."

Alsmara was later offered a job, earning $6 a day, as a computer technician a couple of hours away from the camp in Jordan's capital, Amman. The thrill of the job offer, however, was overshadowed by news that a close friend had been killed in Syria.

Days later, Alsmara lost the job.

"I'm very lost," he said.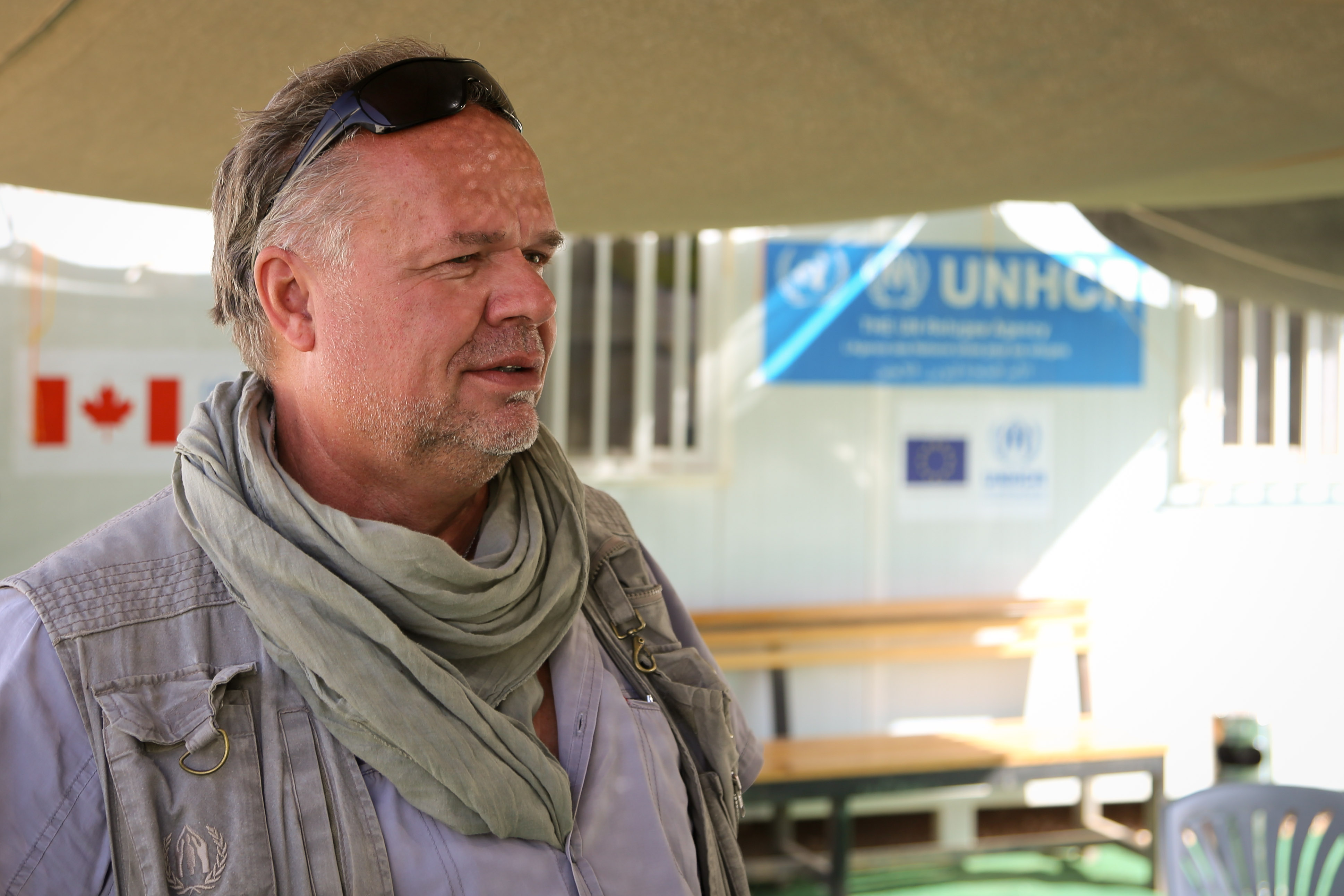 Photo: Girish Gupta