A Multiethnic Movement Emerges in Guyana to Counter Politics-as-UsualGirish Gupta
New York Times
[
PDF
] | Jan. 17, 2015 |
Georgetown, Guyana
Swaying to the rhythms of Afro-Guyanese reggae, the protesters, descendants of African slaves and indentured laborers from India, gathered on the streets of Georgetown in a show of unity against the country's president.

A few years ago, a gathering of members of Guyana's two main ethnic groups, which have long been at opposite ends of the country's political divide, would have been unusual.

But the protest in November, after President Donald Ramotar suspended Parliament in order to fend off a no-confidence motion, reflected an important change taking place in this tiny English-speaking country of just 740,000 people perched on the shoulder of South America.

Politics in Guyana have long been delineated by race. But a multiethnic movement that has emerged in recent years has given voice to a new generation of Guyanese who say that politics as usual has held the country back by favoring race over merit, undermining economic progress.

"This shows the true reality of Guyana now," Marcia de Costa, 37, a manager of a beauty salon, said, pointing toward the diverse crowd at the rally. "This is new for us."

The two main political parties in Guyana have traditionally hewed to racial lines: one drawing support from the descendants of Africans brought over by the Dutch in the 17th century, and the other from the descendants of the Indians brought by the British a couple of centuries later.

But the emergence of a third party in recent years has changed the dynamics.

The party, Alliance for Change, seeks to cut across racial lines and has drawn support from both Afro- and Indo-Guyanese, as well as members of indigenous groups. It emerged as a real political force during the elections of 2011, cutting into the support of the two main parties. Mr. Ramotar's People's Progressive Party, which is dominated by Indo-Guyanese, fell short of a majority.

The multiracial party — along with the main opposition party, the Afro-Guyanese-dominated Partnership for National Unity — proceeded to block many of Mr. Ramotar's initiatives. Tensions rose last year when Alliance for Change said it would call for a no-confidence vote against the president in a dispute over government spending.

Mr. Ramotar halted the motion by invoking a provision of the Constitution that allows the president to suspend Parliament for up to six months, infuriating the opposition and leading to a string of street protests.

"What I have done is given democracy a better opportunity to breathe," Mr. Ramotar said at the time, adding that he hoped the move would provide an opportunity for talks between his government and the opposition, though none have taken place yet.

Despite the president's move to suspend Parliament, there is hope within Alliance for Change that the country has moved into a new era of more inclusionary politics.

"People realized that racialized politics in this country will carry us nowhere," said Khemraj Ramjattan, 54, who left Mr. Ramotar's party and helped found the multiethnic group. "They now realize that we have to start dealing with issues."

Yet despite its gains, it is not clear if Mr. Ramjattan's party can do much more than act as a spoiler in the sparring between the two main parties — or if it can come up with solutions of its own to revive the economy and promote growth. Much of its platform consists of general calls for transparency and constitutional reform.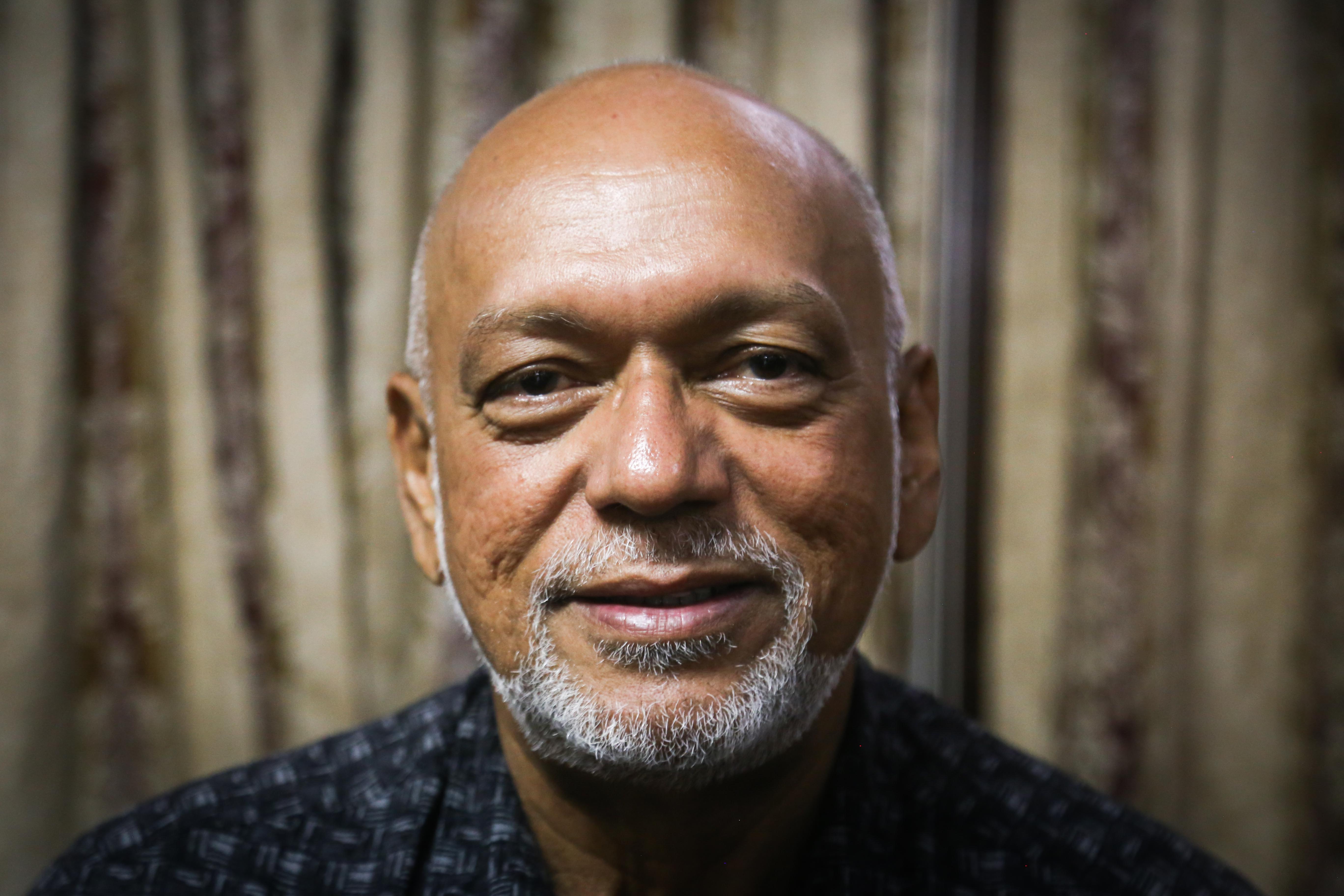 Photo: Girish Gupta


Guyana gained its independence from Britain in 1966. In the first three decades of independence, an Afro-Guyanese group controlled the government. But in 1992, the Indo-Guyanese party gained the upper hand in the country's first free and fair elections in that period, and it has controlled Parliament and the presidency ever since.

That has led to widespread resentment among Afro-Guyanese, who say they have been shut out of government and business, just as the Indo-Guyanese said they were before coming to power.

There are more Indo-Guyanese than Afro-Guyanese in the country; a 2002 census reported that 43 percent of the population was of Indian descent and 30 percent of African descent.

The country remains one of the poorest in the region. Its main sources of wealth are sugar, timber and bauxite, as well as gold and diamonds. Guyana's governments have experienced an array of corruption scandals, encompassing things like procurement and unfinished building projects.

Frustration with the status quo, particularly corruption, helped fuel desire for a political alternative. Defectors from both major parties formed the new multiracial party in 2004.

"The country is suffering because we are not all working together in this racial divide," said Moses Nagamootoo, a leader of Alliance for Change who was among the prime movers of the no-confidence motion.

Seated at his desk in his Georgetown office, Mr. Ramotar said that he did not think the political standoff was because of a changing society. Rather, he said, the crisis is a result of maneuvering by an upstart opposition seeking to gain power.

Mr. Ramotar has pledged to use the time that Parliament is suspended to engage in dialogue with his opponents. "I owe it to the people of this country to offer a possibility that we don't descend into rancor and give ourselves a possibility to reach a compromise and move forward," he said.

But he added that if it came to a no-confidence vote and new elections, he was sure that his party would remain in the majority and that he would continue as president. The opposition has said it will move its no-confidence motion as soon as Parliament reconvenes, so it is likely that elections will take place in the coming months.

Given Mr. Ramotar's dwindling popularity and a string of corruption scandals that have hit his government, there is a good chance that the current Afro-Guyanese opposition could be elected, ending more than two decades of Indo-Guyanese rule.

Yet they may, thanks to the increased power of the multiethnic party, be forced to become more inclusive, said Vibert Cambridge, a professor of communications at Ohio University. "That ethno-political base will remain, but it will lose its salience over time."

"This is a manifestation of what hopefully is the end of ethno-politics in Guyana," he said. "It may well be a pivotal moment in Guyanese 21st-century history."

Leaders of Alliance for Change hope that a growing mixed-race population will become part of its natural base and help it build support. Its message appears to have particular appeal to younger voters, who may have seen more of the world and want to change things at home. "That generation is questioning this kind of traditional politics," Mr. Cambridge said.