Man attacked at Warehouse Project
| Feb. 8, 2010 |
Published by Student Direct: Mancunion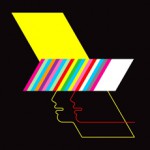 Photo: Girish Gupta
A man suffered cuts to his face and arm following an attack at the Warehouse Project during the Christmas period.



The Manchester venue saw a scuffle between two customers on December 27— David Guetta headlining— in which one suffered injuries. These were caused by the edge of a beer can, according to the club's managing director Sacha Lord-Marchionne.



"The paramedics dealt with the wound and informed the police of the scuffle," continued Lord-Marchionne. "The wounded party went to the hospital, to receive stitches. However, became bored with waiting and left.



"I am lead to believe that the wounded person doesn't want to press charges against the person who attacked him."



A staff member working that night thought that there had been a stabbing and was disappointed not to have been better informed of the situation. "I was a bit shocked that the management never told the staff," they said. "There were people walking around in the nightclub, stewards, people selling poppers and so on."



Detective Constable Paul Shacklady of North Manchester CID pointed out how rare the incident was and that the venue had won awards for its safety record: "Because of this I am hoping someone noticed the assault.



"There was a large crowd of people at the event and I am appealing to anyone who may have witnessed the assault to come forward."



Anyone with information should call police on 0161 856 3240 or call the independent charity Crimestoppers, anonymously on 0800 555 111.